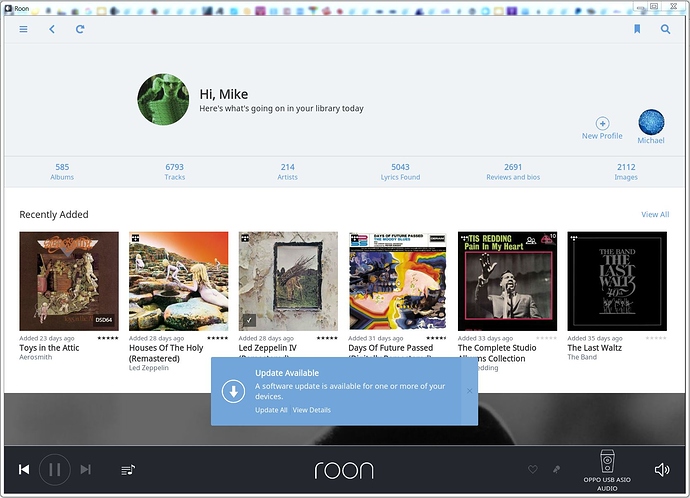 I have Automatic Updates turned off and Roon will politely notify me an update is available which I think is a nice feature.
However - Now I know that an update is available I do not need to be notified of this update every time I start up Roon. It will not go away until I close it.
It would be nice that when I X-Out of this disclaimer that either this notice does not appear again until next new version update comes out or maybe some option like Do Not Nofity again or maybe disappear after a few seconds.
Thanks
MD