Hi,
@support Just updated to roon 1.5 323 on all devices
Core Linux 64 bit fedora
IOS app
Windows 10
I was playing a Metalheadz complication streaming from Tidal whilst I updated. Prior to updating each track correctly contained the Artists. After the update I just get Various Artist. This is for any control app, IOS or x2 windows 10 - same behavior. I've read all of the old posts about this, but as it was working prior to 1.5 323 and not directly after it would appear the update changed the behaviour.
Looking from Tidal I can see all track artists, so the metadata is there.
Any ideas? I was actually going through these old compilations looking for new crate digging based on the artists, can't do that now

Post update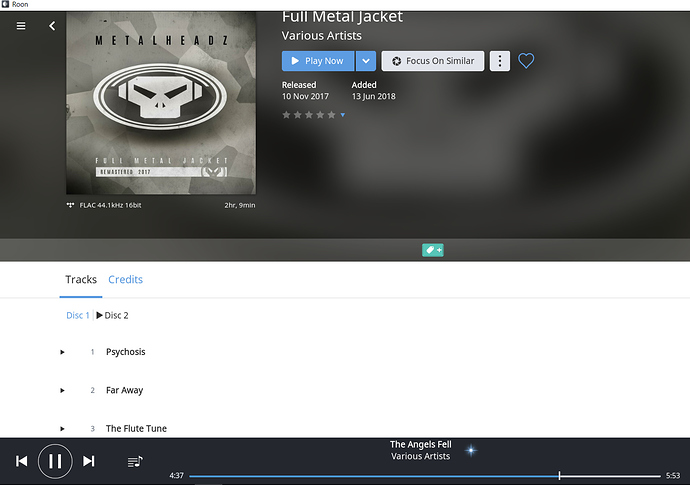 Tidal - *eek runs and plugs in phone!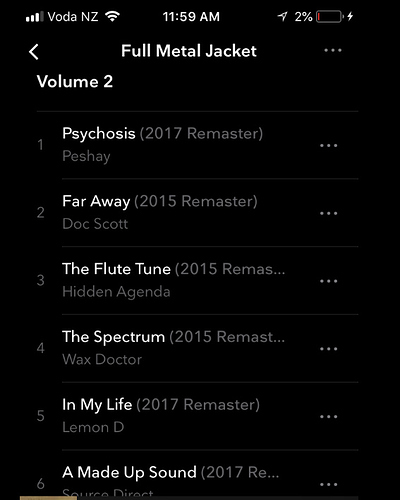 ta
Rob.