Core Machine (Operating system/System info/Roon build number)
ROCK 1.7 (build 183) on Intel NUC.
Mac Roon 1.7 Remote
Network Details (Including networking gear model/manufacturer and if on WiFi/Ethernet)
Macbook client on wifi. Rest is wired 1 Gb interfaces. Music lib on a NAS share.
Audio Devices (Specify what device you're using and its connection type - USB/HDMI/etc.)
TAD D-1000 USB DAC (connected to Core)
exaSound e38 USB DAC multichannel (connected to exaSound Playpoint)
Description Of Issue
Hi @support,
I have this issue since upgrade of both Core and client software to 1.7:
After upgrading ROCK to 1.7 I'm not able to connect anymore.
If I start by selecting "a different core" the client sees the server (via find my roon core) and I can select it.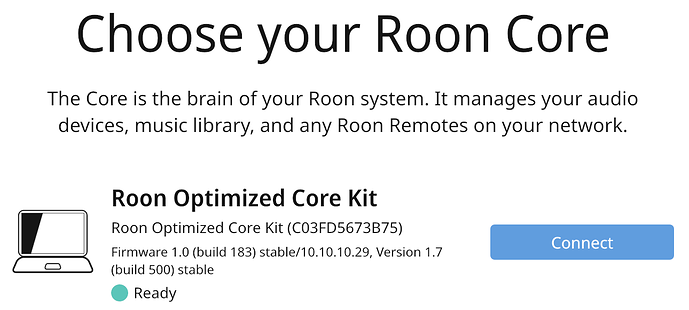 The login step takes a while (over a minute?) and then displays the option to unauthorize rock or buy more authorisations to install Core on the Mac instead. It does not connect to Rock as it would normally do.
I tried turning off the NAS to see if I could get a different result but it doesn't help.