Roon Core Machine
Roon Core is Innuos Zenith SE (28% HD capacity), Mac Studio M1, 64 GB RAM, MacOS Ventura. System worked fine. Day I updated to Ventura could no longer add Qobuz albums to Roon Library. Not certain the two (MacOS upgrade and Roon Library behavior) are linked.
Networking Gear & Setup Details
Direct internet to Linksys Velop Router 2022 to Roon Core
Connected Audio Devices
Innuos Zenith SE (USB) → Chord Hugo MS Scaler → Chord Dave → Focal Utopia headphones
not relevant, work fine.
Number of Tracks in Library
77,378 tracks
Description of Issue
No longer able to add Qobuz albums to Roon library. Been doing this since started Qobuz subscription 3 y ago. Can play albums in Roon, just can't add. Behavior started 2022.11.02. Try to add album by clicking on encircled + in Roon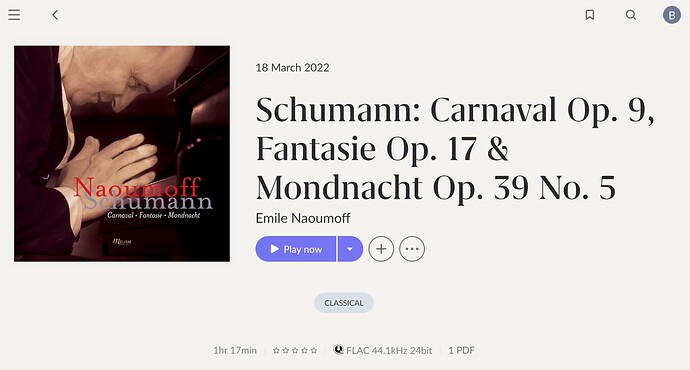 and obtain whirling progress circle that never goes away and there is no evidence of addition to library when I search library. Does not appear in Albums sorted by date added, which was the behavior previously. This is the way I review music I read about in Gramophone, International Piano, BBC Music, JazzTimes and others or hear on wonderful Roon Radio for subsequent purchase. Would love to have this functionality back.