I went to put my USBridge Signature on the RME to start using it with HQP but ran into problems.Audio has various dropouts of 1-2 seconds. Not consistently but enough to make it not listenable.
Before switching to the USBridge Sig I was running NAA image on a Pi 4 without issue. There does not appear to be a Pi 3 NAA image anymore? For that reason I tried both RoPieeeXL and DietPi with similar results. spockfish confirmed that RoPieee is using the special Allo USB driver.
To eliminate as much as possible, I have setup RoPieeeXL and DSD256 upsampling in Roon. This works without issue. I then enable NAA on XL and use HQP which results in dropouts.
Any ideas or things to tweak or logs to look at to get this working?
Images of signal path…
Working with RAAT: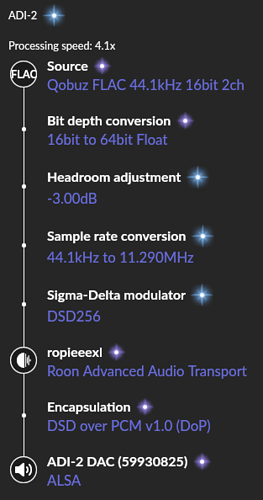 Not working with NAA: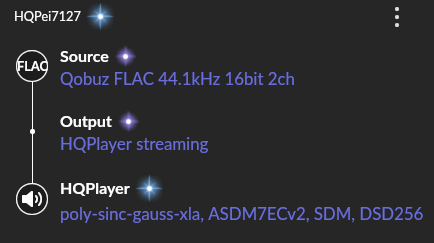 There is an extra switch hop to go from Core to HQP to USBridge Sig compared to RAAT but this is the exact path which is working using a Pi 4.
Thank you for your help.