With the Sonos app I can do that.
I think they're identify the app to the os as some kind of media device to attach to the volume buttons.
It stays attached as long as the music is playing even outside the app and when the phone is locked by making it the default volume bar (easily changeable). Really convenient.
Screenshots (from outside the app):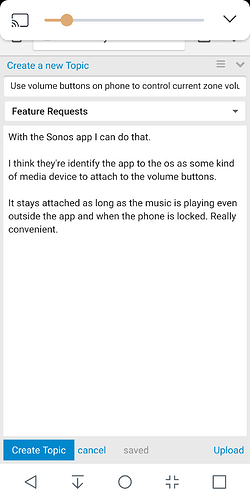 And -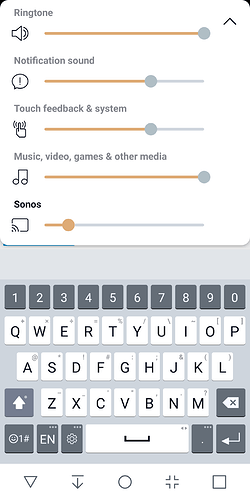 Honestly that's one of the best things I like about Sonos (volume button always on you without even looking at the phone) and if roon would add it (why not?*) it would make every roon enabled system in my home have this cool feature, not just the Sonos.
I'm an Android user, not sure if they've implemented this with their iOS app but I don't see why not.
#makeroonevengrater

Edit:
** Thought of a reason why - if roon mobile might be html5 hybrid app and not native (has a beauty to it being exactly the same to the desktop app) that might be limiting access to native functions… (If so - perhaps there's a plugin just to handle the native part)