Not able to connect to Roon core…
Roon Core Machine
Nimitra Signature server
I got this list of specifications from the Fidelizer website. I believe this describes the standard version of the Nimitra server but I'm not sure.
Intel Celeron J1900 quad core 2.4GHz processor – Quad core, low power consumption but powerful enough with 2.4GHz turbo mode and 2MB L2 Cache
**mPCIe SSD for OS storage
DDR3L 4GB Memory
Windows 10
Networking Gear & Setup Details
Fiber optic internet connection
eero network
modem supplied by isp
ethernet connection to NimitraS server running Roon core
2 external hard drives connected to NimitraS server.
Connected Audio Devices
2 Roon endpoints
USB to exaSound e38 DAC - Adam Audio A5X powered speakers (computer room system)
Wireless to Platin hub (still not Roonready)
Chromecast to Buchardt Audio A500 dacs/amps/wireless active speakers (living room system)
Library Size
I don't know how many tracks since I can't get Roon to run at the moment.
I suspect around 50,000 tracks but not sure.
Description of Issue
I have 2 hard drives that need to connect to Roon:
HD1 (E:) - 244GB free of 3.63TB vectotech rapid ssd
HD2 (D:) - 3.68TB free of 9.09TB Western Digital My Book
Roon functions with just one of the two hard drives enabled - the vectotech rapid ssd (E:).
When I enable the WD My Book (D:), Roon functions while importing/analyzing the files but then fails and Roon is not able to connect to the core. The vast majority of my music is contained on the WD My Book hard drive.
The same issue occurred when I was using a hard drive array containing basically the same files as the WD My Book. I thought the problem could be caused by corruption of files contained on the array so I ran chkdsk on the array (chkdsk d: /x /f /r). That returned no errors but still, the problem persisted. Next, I enabled my backup set of files using the WD My Book hard drive… same problem. Roon is unable to connect to the Core when both hard drives are enabled.
Using two hard drives has never been a problem in the past so I'm at a loss to understand what is causing the issue now.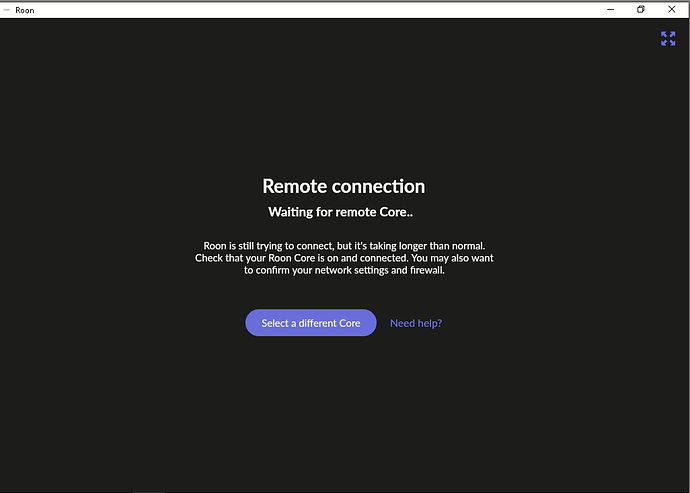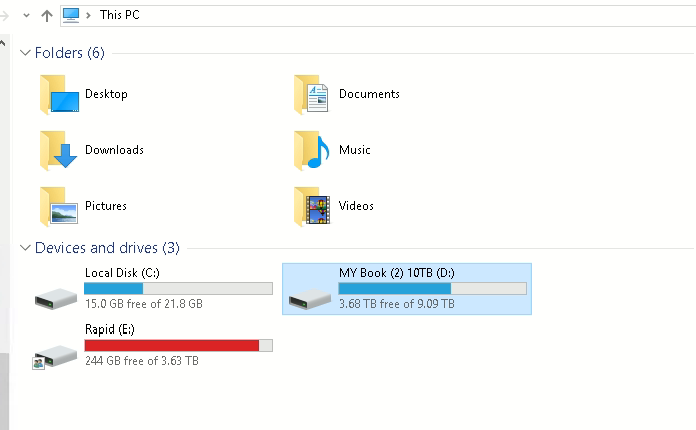 Thanks for your help,
Mike