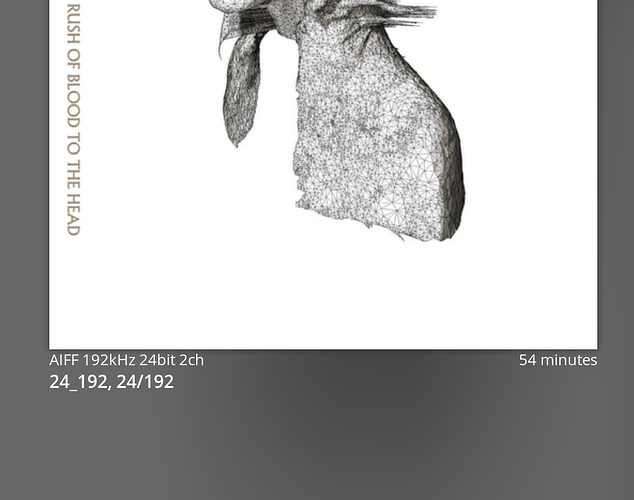 I updated to b154 today and something caught my eye that I haven't seen before …
I still use iTunes for importing and editing my newly added stuff. I denote the version (e.g. here (24/192) added to the album title). (in the finder the album title has then (24_192) added …haven't noticed that before neither).
What roon gives me now for the version is 24_192, 24/192. see picture!
This happens for all my 24 bit stuff … a bit annoying … is it because the new way that roon treats versions?
Can anybody enlighten me? thanks!