Core Machine (Operating system/System info/Roon build number)
Win10, build 1903 / x64 laptop i5-3230M, 6 GB RAM / Roon Server 1.6 (build 416)
Network Details (Including networking gear model/manufacturer and if on WiFi/Ethernet)
All wired gigabit intranet
Audio Devices (Specify what device you're using and its connection type - USB/HDMI/etc.)
Sonos Connect:Amp (3x) and Linn Akurate
Description Of Issue
Since the upgrade to 1.7 the Core on my laptop is busy re-scanning the library. This causes the laptop to show 70 to 80% CPU usage but that's only what's to be expected. No problem there.
But when I start the Roon client on my i7 windows 10 PC, the GPU usages goes through the roof! And the Roon client is not very responsive.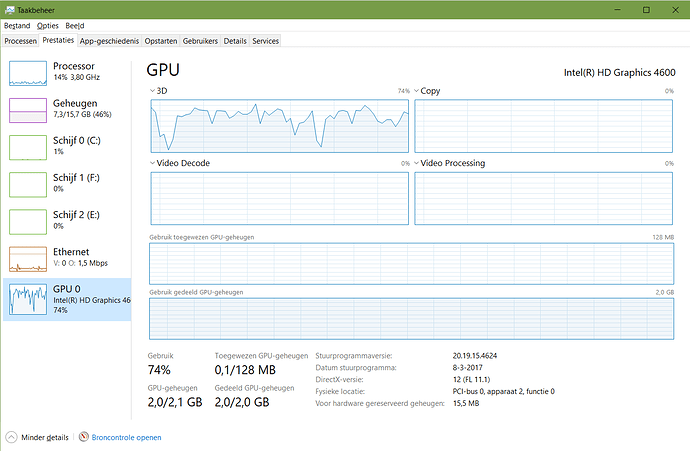 I've seen this behaviour before on my PC, whenever the Core was very busy.
But how can this be explained? I can't for the life of me understand what heavy tasks the client should perform while it should only carry out some simple remote control tasks!
Can someone enlighten me?