When I go to an artist and select an album, almost always I am shown just a few tracks from that album, sometimes even just one track. Below these selected tracks I see the message "view complete album in Tidal" with a thumbnail of the album cover.
I have asked friends who use roon to go to the same album, and they are just shown the full track list every time.
There are some occasions when I am shown the entire album, but I have no idea what is different.
Anyone else experiencing this? Maybe just a setting or perhaps the path I am taking to get to the albums?
Example if I search "Beck" I click "Discography" I select "Mutations" I am shown this: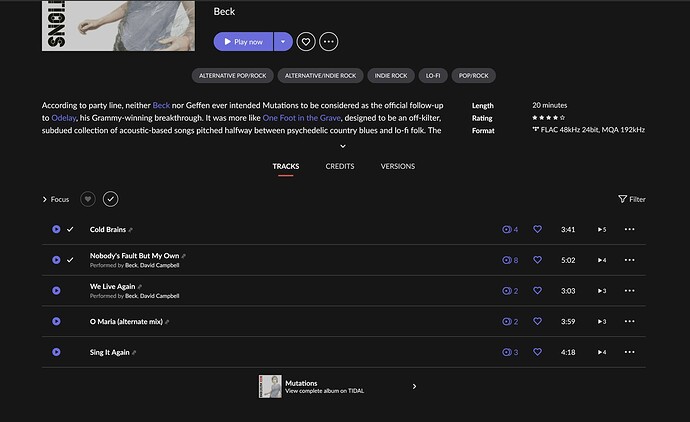 Only showing certain tracks. If I play the album from here it will only go through these tracks, skipping the ones not shown. If I click the "view complete album" I am shown all and can then play the entire album.
Cannot even figure out why these tracks are selected. PLEASE NOTE I am NOT in the Popular tracks screen. I am going to discography and pulling up an album