I guess this is one for support;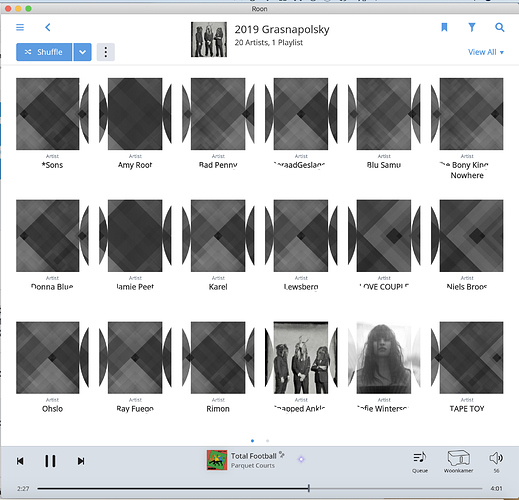 I am using tags to organise artists and playlists for upcoming festivals I will attend.
In 1.5 I recall the pictures of artists were round and the text was displayed underneath. Now both are fitted in the same round tile. I am using the latest MacOS and the Roon window is not in full screen, perhaps 3/5th of the screen. If I resize Roon to be in full screen, then everything seems to fit nicely into the round tiles.
Please ignore the lack of artist images. I seem to have developed a taste for upcoming (or not) musicians.
Thanks for looking into this.