I have an Intel nuc running Windows 11 and roon core 'server'.
I've found that when I've left the NUC powered on but not used for over an hour, the roon remote app refuses to establish a connection although when I tell roon remote to find another core server, my windows pc shows up as an option in a 'ready' state.

In this scenario, when I attempt to select the windows PC, the app remains in search mode.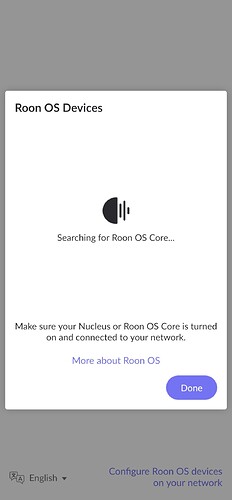 The solution is to reboot the entire NUC.
Anyone encountered this behaviour before?