In an effort to understand an issue I come across relatively frequently enough to annoy.
A typical listening session chez Sloop …
Listening to Midnight Well and delighted to see the amount of information available in Roon about artists on it.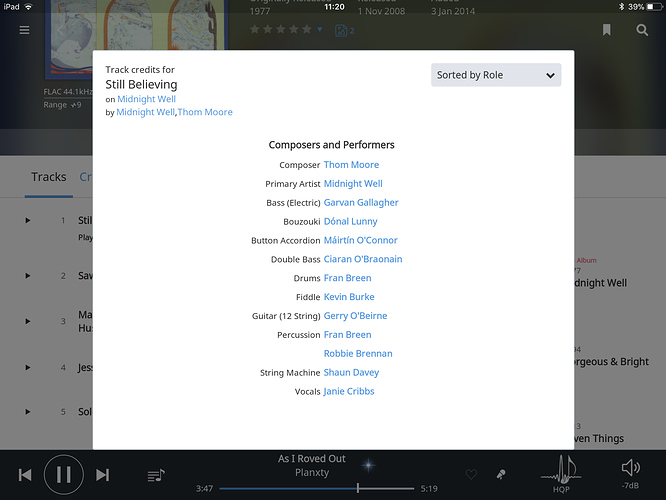 Fran Breen, didn't he play with the Waterboys too, CLICK the hyperlink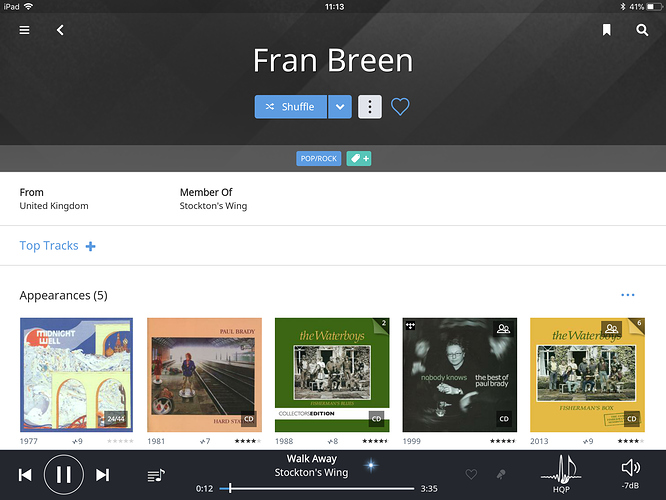 Indeed he was, and Stockton's Wing, I had forgotten totally about them, CLICK the hyper… oh wait it's not a link, perhaps there is no data on Stockton's Wing?
Well let's search Tidal for one of their albums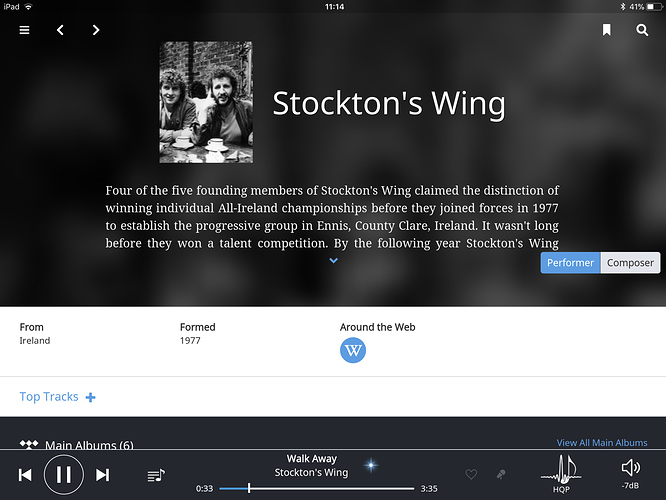 and hey presto loads of information and albums from Stockton's Wing.
My question is "why did I have to search,why wasn't it a link?"
it's the whole point of Roon surely?
.sjb