Listening to ROON on my MacBookPro today. After the album spun out, Roon Radio kicked in and after a few tracks, 'Long Tailed Winder Bird' came on from the the latest Paul McCartney album.
I'm not a McCartney Fan, or a Beatles fan in that I wouldn't go out of my way to listen to his music and never actively participate in any online discussions etc.
In my browser, I opened up Reddit for some reading and was somewhat surprised to find this ad;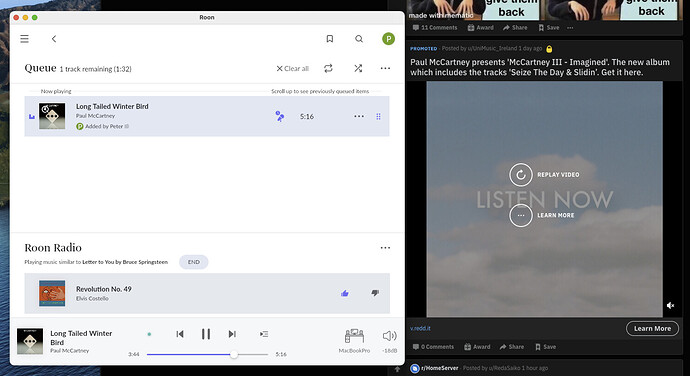 Now, Reddit is a pain for serving the same ads over and over and over. I'd never seen this one before.
Mega coincidence, or was that ad somehow influenced by what was playing in Roon?
I know how ads work, and don't believe 'my phone is listening to me' - as such, I was very very surprised by this.