Roon Core Machine
Synology DS918+ DSM 7.0
Networking Gear & Setup Details
Edgerouter X, Ethernet, 100/20Mbit Internet
Connected Audio Devices
2x USB DAC's, Chromecast
Number of Tracks in Library
45132 Tracks
Description of Issue
Since the lastest roon Update this week, my watched folder no longer auto imports albums that are dropped in there. It worked fine before this.
Checked my NAS permissions, nothing has changed.
I can manually scan the folder like this and it always imports fine.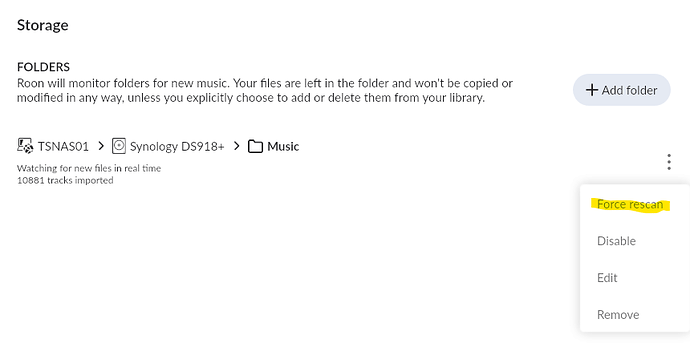 But it just will not pickup tracks in real time anymore. I have tried rebooting client's, server etc. to no avail.
Log files can be PM'd if needed to support.