Content you're reporting an issue with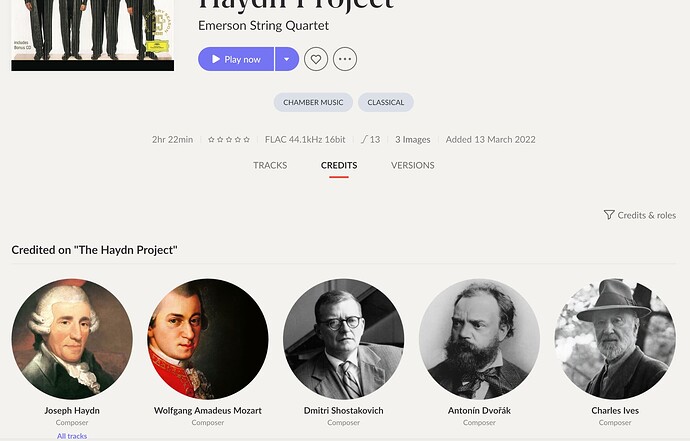 Have you made any edits to this content in Roon?
no
Is the album identified in Roon?
yes
Is this content from local files, TIDAL, or Qobuz?
local
Screenshot of import settings
see my post Local albums for Composer found via search, but not listed in Composer's albums
Description of the issue
Weird error: composer propagation via artist. Album and artist correctly identified, but in addition to actual composer, all composers of e.g. Emerson String Quartet albums in my library also show up as composer. I have multiple issues of this kind.