Some of my albums seem to have two Artist lines. Below is the Album info for one where you can see both Dan Hicks and Dan Hicks & His Hot Licks displayed.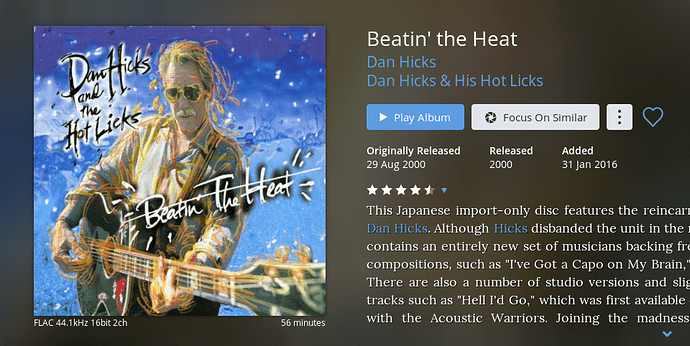 If I look at the fields associated with the album I see Album Artist is Dan Hicks but I see no Artist.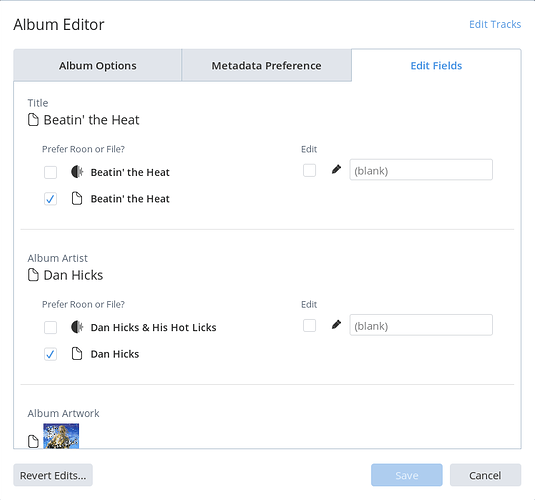 If I look at the tags in J River I see that both Album Artist and Artist are set to Dan Hicks.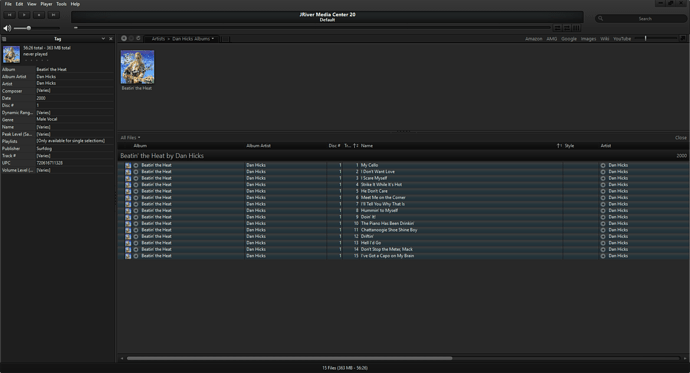 I have manually set preferences for every album to be to use file tags and not Roon data but something seems to be not working as in Roon I now see two artists Dan Hicks and Dan Hicks & The Hot Licks.
Does anyone have a solution to propose since I have already specified the file tag preference and rebuilt the database?