I have a lot of cases where a song is not recognized as a Composition.
What does it take to force a track to be a composition?
Here's an example. This is an Identified album of various artists. Note that Otis Spann is both a performer and composer (tracks 3 and 4). Note the submenu does not show Go To Composition: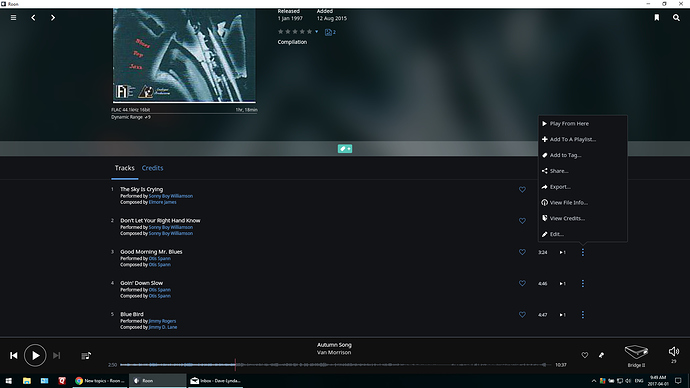 Within Otis Spann I have him as Performer but not as a Composer: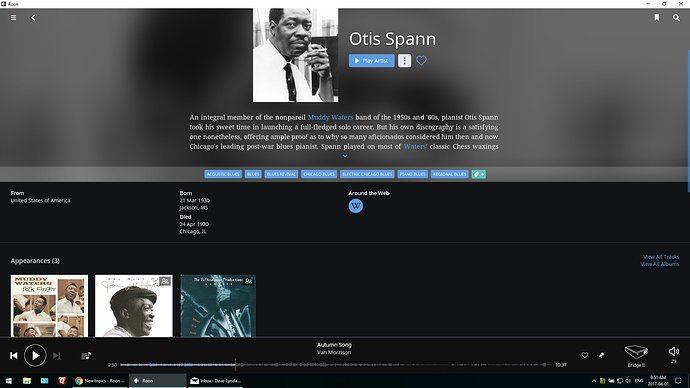 And these two tracks do not show up in Composition menu option.
Shouldn't every non-classical track be a Composition? I'm great interest in who wrote what in my collection so not have every track as a Composition is an issue for me.
Note that my classical works are marked as Compositions from what I can tell. Also, I am not using Tidal at all,…all my collection.
Thanks in advance, Dave