Wonder what they are supposed to signify
There are basically two ways of using them.
One is only to play the ticked songs, that would be the "play picks" option. The other one is to edit them (for exmple to play your own favourite picks), this is explained in the post linked by @mike.
Thanks. Where can I find the play ticks option?
When viewing an album. click 'Play Picks' in the top right of the white part of the screen (just above the 'By this artist' column):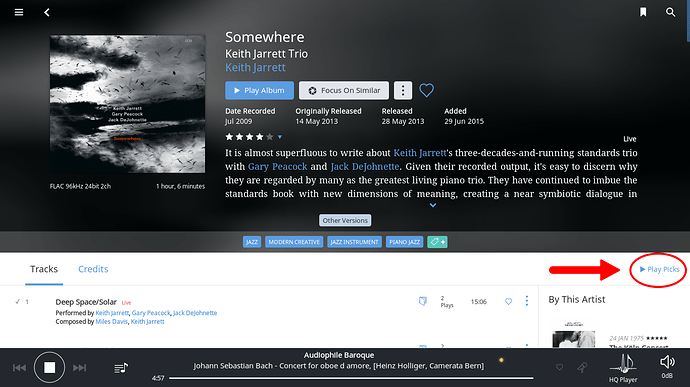 Dankjewel, Rene. Don't know how I missed that!
Geen dank.

It's tiny target on a crowded screen…
You can also Focus on Picks from the Album and Tracks Views. See under "Other" in Focus.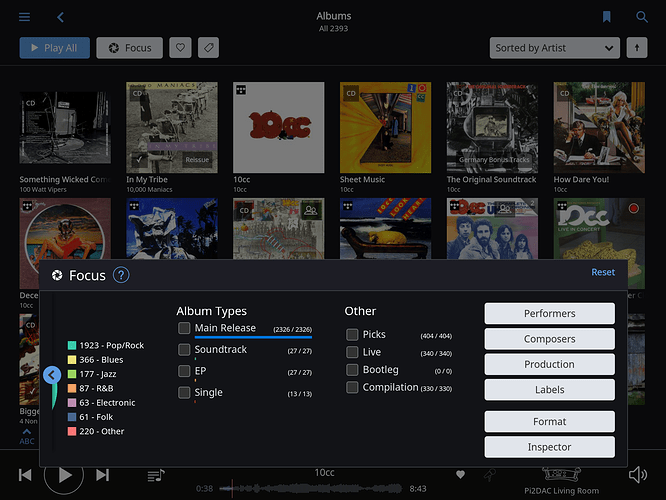 Cheers, Greg
Just realized that play ticks doesn't show up on Roon remote on my phone.