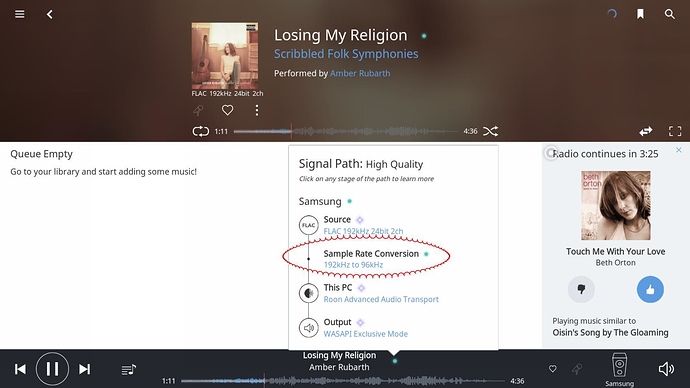 When playing this morning, I saw a strange thing had happened with reduction in quality of the sound.
I have the file in Lossless quality on my Mac mini, which is also where my Roon server is.
I was playing on my PC over a small Musical Fidelity DAC on the USB drive. Normally this will give me Lossless playback, but here I got an extra ring in the chain, reducing the sample rate.