Good evening everyone: I'm new to this community of fans! I installed Roon 8 days ago and fell in love. I spend my free time on the knowledge base to learn and solve various problems. Among these there is one of which I cannot understand if the situation is normal or there is some problem.
In the attached figure,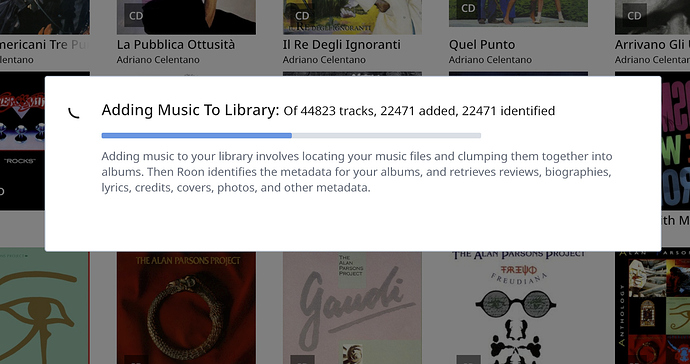 the system tells me that 22471 tracks have been added, 22471 have been identified and that I have almost 45000 tracks. Actually I only have 22471 tracks.
This situation has been going on for at least 4 days (that is, since I realized it): the NAS, where only roon server is active, uses 82% of RAM and about 20% of CPU.
Maybe this situation is normal but when in doubt I ask for confirmation and if "it is not normal" I ask the community to tell me what I did wrong or what to do.
Thanks in advance.
Paul