Going to see Ronnie Spector and the Ronettes tonight at Wolf Trap!
We just enjoyed a very special house concert in Billericay, courtesy of the Rev Pac-Man with my friends Lauren Housley and Thomas Dibb. They played a whole bunch of new material for the first time live and wanted a friendly audience for the occasion.
I was a belting evening and I cannot wait for the new album that's scheduled for August.
This is as close as you need to be to great artists and it's all the provenance I want

Tom enjoying a curry after the show… Magic.
Royal Festival Hall, Shostakovich 11th Symphony and John Foulds's *Dynamic Triptych
Felt a little like a Christmas somg., 4 harpists, 8 percussionists, 10 double basses etc.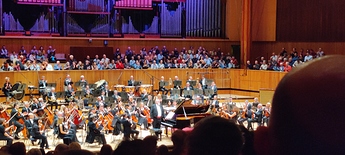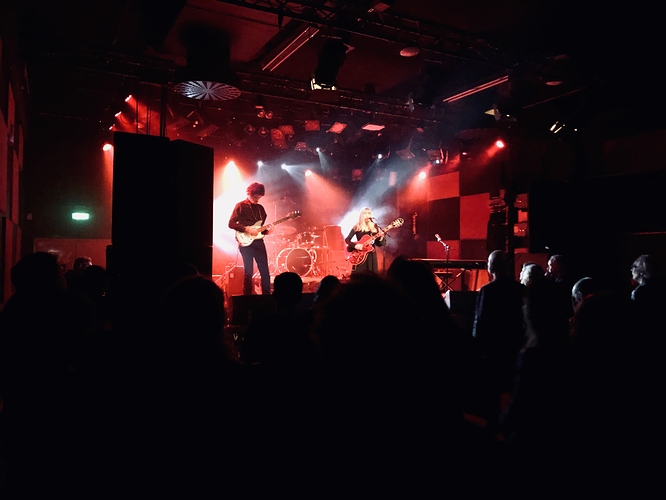 Emily Jane White this evening, unfortunately too loud and some distortion, we left before the end of the gig.
My son took me to Tool as a Christmas present. Not that familiar but better than I expected.
I went to the Opera in Zurich at the opening night in late Sept. It was a thrilling experience: Nabucco with a fabulous staging, singers, chorus, orchestra and costuming. Every aspect of the evening was just superb. I was on a 3 month trip and went to Zurich specifically for the Opera. I stayed at a small boutique hotel (NiMo) which was a few blocks from the Opera and will get you tickets and feed you a lovely breakfast in addition to giving you a pleasant, small room for the night. (Just so you get a flavor of my trip, I also went hiking in Scotland on the Isle of Skye, traveled as far North as Norway, as far South as Seville and spent 3 weeks with in-laws in France and Spain, where most of the family got together for a Memorial Reunion to remember my late husband. I did all my traveling by train within Europe. And did it all at age 74 as a solo traveler, meeting such interesting people on the train as a female Member of the Danish Parliament and a Judge at the European Court. As well as assorted people of all ages and types.)
Now waiting for my Nucleus. With many thanks to people of this community who helped me decide what to get to enjoy music with the McIntosh Receiver my dear departed spouse gifted me - prior to his death - to cheer me up in his absence.
Thank you for your refreshing/groundbreaking post. From what I can think off you are the first woman posting here. Having lived more than a decade in Zurich and living in France used most of my life trains to commute, I immediately showed your post to my wife that accepts my passion on music and its reproduction. She immediately said write her as I also might perhaps one day take up on this hobby, probably not. But, she sees in you a strong personality, I do too! So, enjoy your Nucleus once it arrives and many hours of enjoyment. Hut ab!
Danke schön!
I sure wish I lived in Europe. (The US right now is not a sane place to I've.)
I thank your wife as well. This is such a wonderful world-wide community.
We were very lucky to enjoy Tamara Stewart again for an intimate in house gig tonight.
We got to hear and enjoy some new material too, which is always a treat. At the end of the show, and after much chatting she has finally lost her voice… ahhh
Tamara with a new song on the House Piano. Roland RD 64
Gibson sponsor her with a beautiful guitar whilst she is over here.
Roy from REGA invited us to what seems to now be his annual Stephen Fearing gig which he also used as an RNLI fundraiser.
Another amazing night was enjoyed in a truly intimate environment
I picked up his latest CD (The Musicians Foodstamp) too as to Roy's disgust, I don't have a turntable


Apparently Blackie and The Rodeo Kings are coming to Shrewsbury this summer.
Stephen has now obtained his Irish passport so he can continues to tour Europe un encumbered.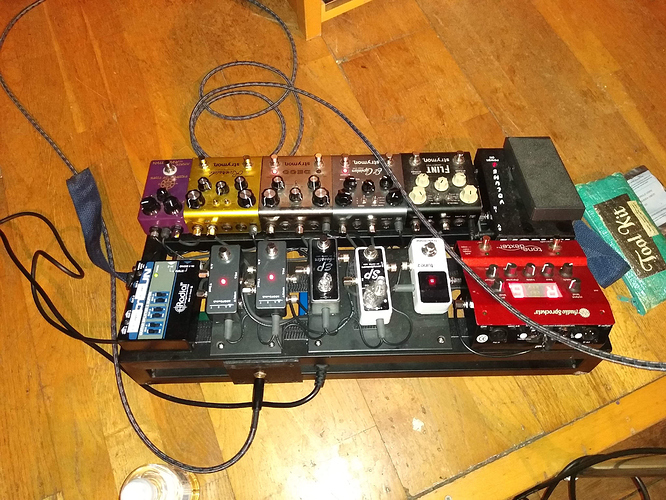 That's what I call a pedal board…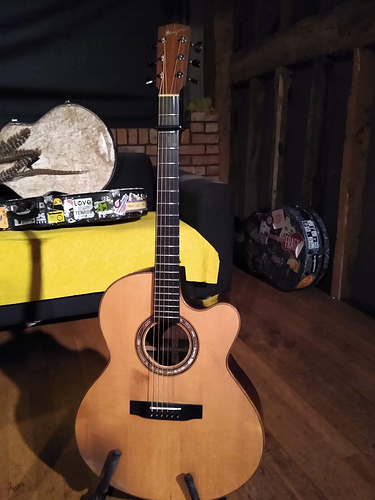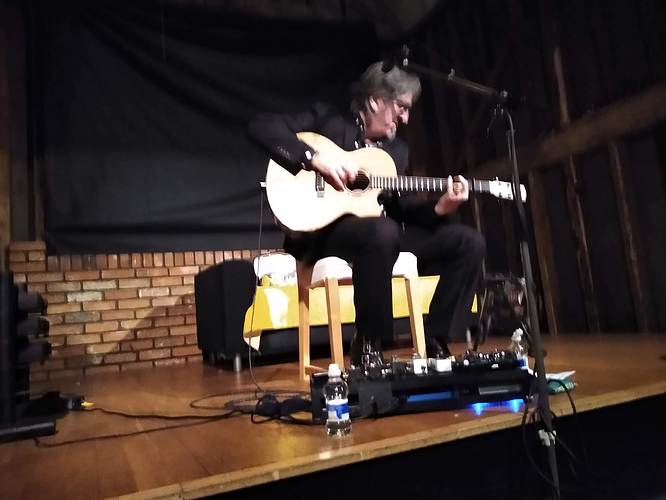 Not a brilliant pic I'm afraid. To close to make a fuss about it.
He closed the show playing the song that Roy used to demo his turntables for many years, Beguiling Eyes. Only to learn it was recorded on early digital equipment before transfer to vinyl.
Roy appreciated and loved the intension behind the music and Stephen appreciated that insight a lot. You can easily see how they have become great friends.
The wonderful Kevin Burke in the Pepper Canister in Dublin.
Consummate fiddle playing and a great raconteur.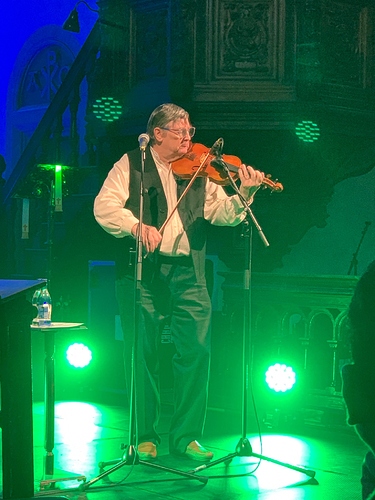 .sjb
The wonderful Robyn Hitchcock in Whelans Dublin.
A consummate guitar player, singer and raconteur.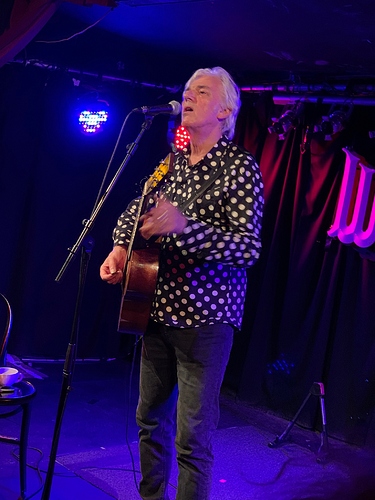 .sjb
I'm just about ready to move to Ireland from the USA.
TAUK at the Westcott Theater in Syracuse, NY. Not a huge 'jam band' fan, but these guys bring enough talent to keep it interesting. Saw them almost sight unseen, had heard a bit of their stuff a number of years ago and passed on them the last time they were in town. First night of a new tour, very glad I went, had a great time!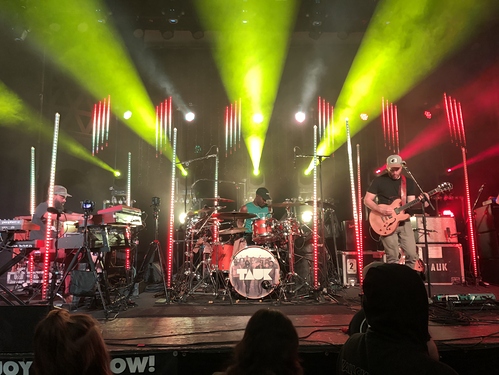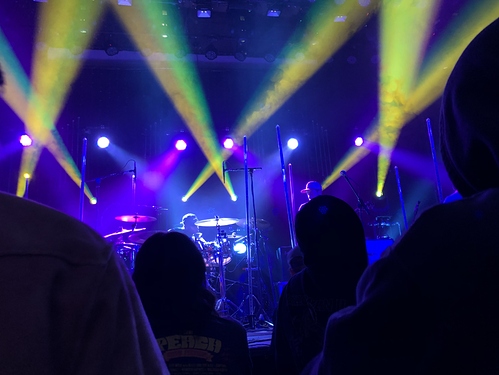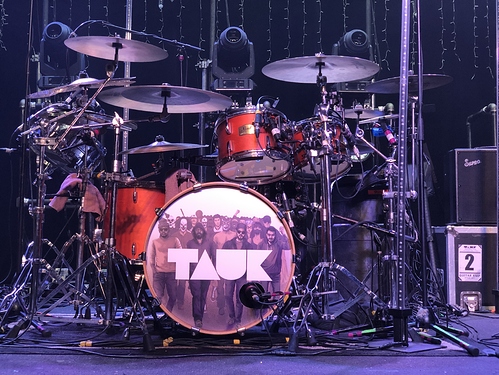 I have such fond memories of Syracuse! We lived there for a while when I was a child. And I got my Ph.D. there many years ago.
I love Upstate NY. I am now stuck in the flat Midwest. (but safer for winter driving in old age)
Please say HI to the hills for me.

I certainly will say hello to the hills. I went the other way around, grew up in the Midwest and headed to hilly CNY 25 years ago. Feels like home at this point. Cheers!