The Kundalini Genie @ Aera, Vienna… unfortunately only a few guys showed up to the gig but the band was fantastic anyways…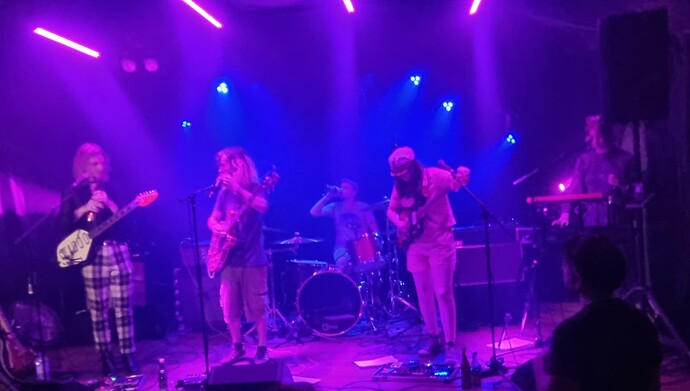 Wow, didn't know they were still in business! Saw them at the Usher Hall in Edinburgh must have been mid 70s / Parcel of Rogues era - brilliant show.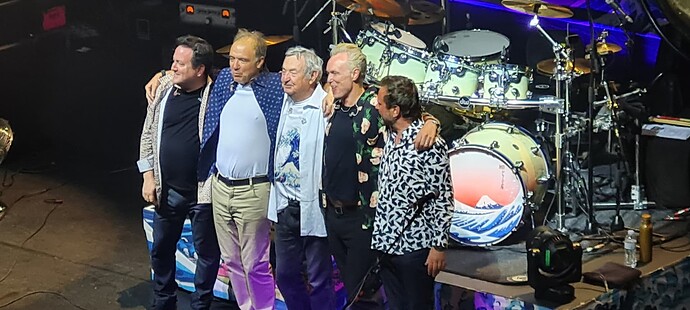 Nick Mason's saucerful of secrets in Eindhoven, The Netherlands.
Great and well-known psychedelic music! From the Syd Barrett era.
Today we enjoyed an intimate gig with Brooks Williams at the Frinton on Sea Cricket club before he jetted off to play the Cambridge Folk Festival.
That was a beautiful gig in a beautiful location that served as a great warm up for Cambridge Folk. It was nice to catch up with Brooks again and talk guitars…

Yes very much still in business, not necessarily the same line up, but Sidmouth was 50th Anniversary gig. Maddy Priors voice is still terrific - wouldn't believe she is circa 75! Have now seen the Span 3 times and Maddy Prior doing a "lone" gig at our Folk Club once before and haven't failed to be impressed.
Slim Goodbody and the Bingo Queens. Camden, Me.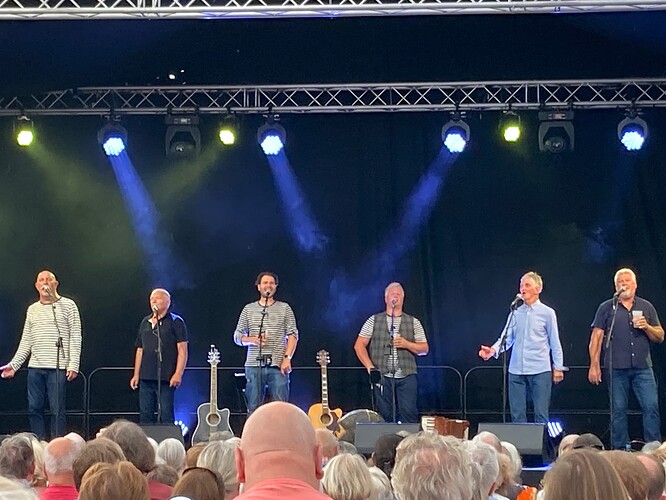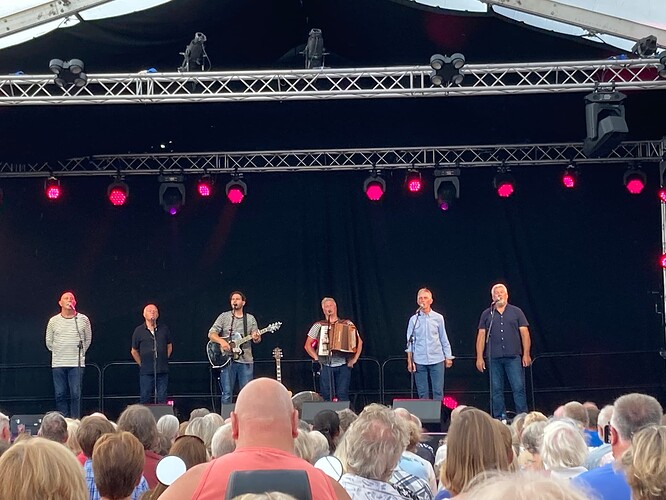 Yesterday afternoon at Sidmouth, it was Fisherman's Friends. Always great value for humour and harmony😁.
Tribute to Frank Sinatra and Peggy Lee at Hollywood Bowl on Wednesday

Billie Eilish
Debbie Harry
Bettye Lavette
Dianne Reeves
Björk and the Trondheim Solistene (Orchestra)
No pictures please… so no pictures

Bet it was fantastic. All very talented performers.
I managed to catch King Buffalo at Arena in Vienna yesterday. The guys are on the road in Europe since mid-july and were support for Witch last night. The played an hour and rocked the place. I was happy to see that they seem to have a solid fanbase in my hometown already. Grabbed two shirts on my way home… so now I'm officially a King Buffalo fanboy. I hope they visit Europe next year again.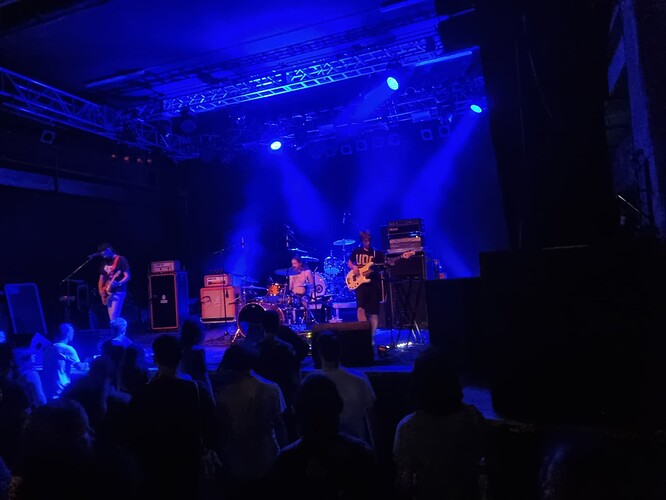 Currently at Krach am Bach Festival in Beelen, Germany. King Buffalo and Witch will play later today, and I'm also really looking forward to Kanaan! Highlights yesterday were Korto, Alber Jupiter, Monkey3, and Mythic Sunship.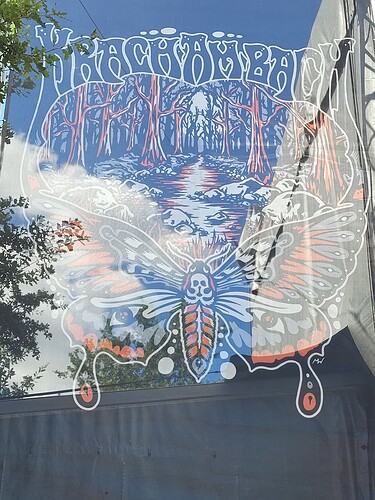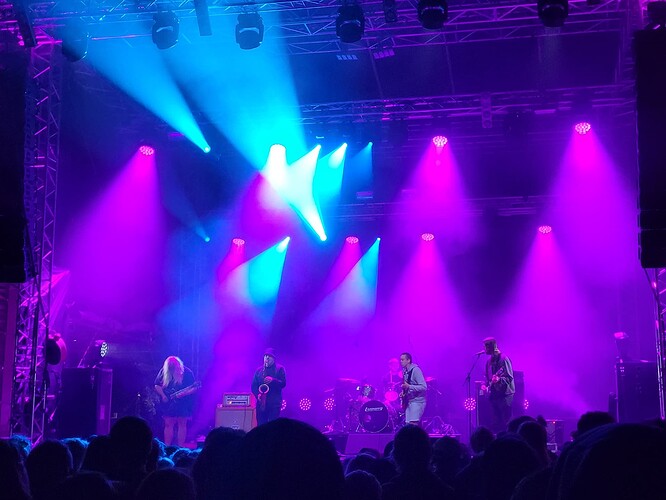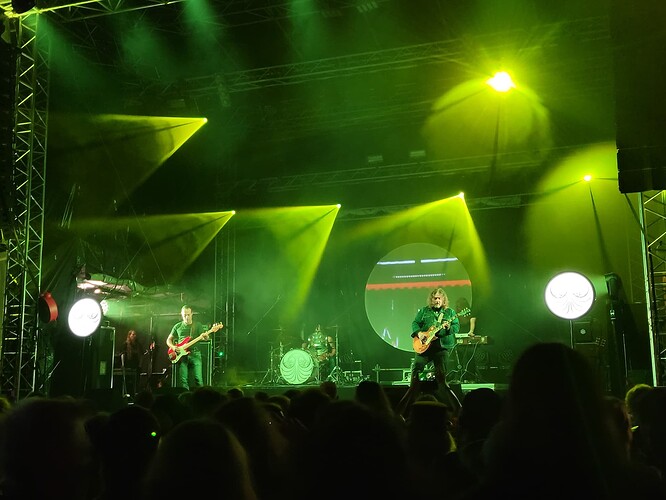 We just hosted Jenny Colquitt who absolutely stole everyone's hearts with an amazing solo performance
Then, as a complete contrast we enjoyed a local lad Connor Selby with his amazing band
They would have played all night if we didn't have a curfew… Marvellous
Sunday, and a new day, we enjoyed Fred's House at the Brightlingsea Free festival, it was great to catch up a little…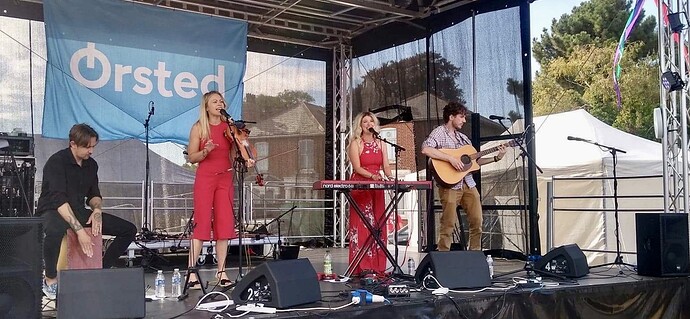 Last was pre-Covid. Saw U2 in Philadelphia.
Grand Funk Railroad was great tonight, so glad I was able to see them. That's another band to cross off the list!