AEvery now and again I come across albums that irritate and inevitably when I check the album gain value it is above -15.5.
From a loudness brickwalled perspective up to 14 Is usually fine and 14-15.5 depends on the type of music. Over 15.5 I really find unlistenable for any length of time.
Anyway shuffle through up the Who sounding dire and I noticed the highest album gain value I've ever come across.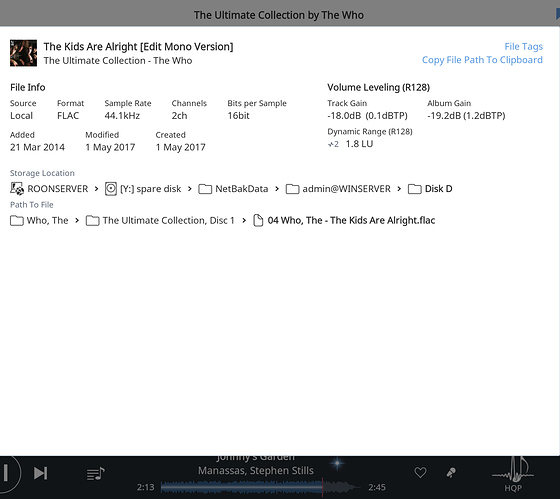 -19.2 !!! is definitely the best way to destroy musical enjoyment. It would be great to know this value before purchasing. This is a SHM CD bought from Japan at not an insignificant cost.
.sjb