There was a concert of theirs on sky arts about a week ago. Don't know if you caught it.
New name to me(pun intended) really like it.
Thanks, am currently enjoying another recommendation of yours, the Black Ice album from earlier. I have the "Yael Naim" album recommended by @Tor_Gunnar_Berland queued after but this will take its place in the queue. Have been finding relieving myself of the responsibility of choice and following recommendations quite stress-relieving while working.
While I may have been flippant when @CrystalGipsy suggested listening to My Bloody Valentine at work wasn't great for concentration, on reflection he has a point…
I've queued this but for me, it's a terrible advert for 1.8's search facility. A search for "Monsieur Forqueray" turned up four tracks and a single composition, no albums at all. Searching for "Boulanger" soon had me to the right artist and album. Am aware that there's a lot of 1.8 flack about and don't want to pile on. For me Roon really has to do 2 things well:
deliver the music I want to listen with "audiophile" sound quality.
make it easy to find new music
I can understand when noise from my library gets in the way but no albums when this is on Qobuz feels "not fit for purpose".
Edit Adding the album to the library fixed the search issue but, in effect, that means I need to find something to search for it "properly". This is an album title where I've searched for a very infrequently used search term. Roon finds a fuzzy match to "Forcroy" but not the intended item. Go figure.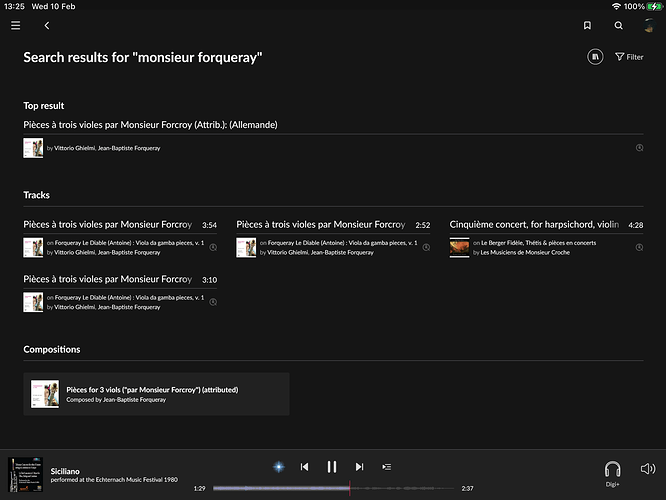 Oh, forgot I queued this, not a recommendation:

I miss the recommendations that used to be on the right of the album screen. Also other albums by this artist. I know there's stuff further down the page on 1.8 but it's yet more scrolling etc. It was better before in my opinion. It's all a bit confused and long winded now. As somebody else said, it's more like a website than a music application.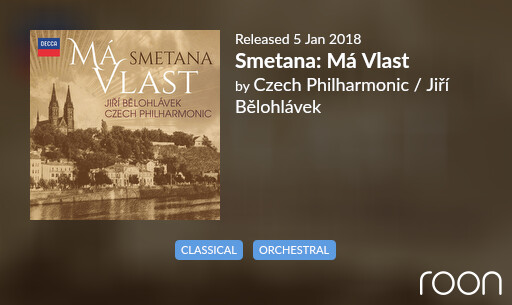 New Tindersticks album coming out this month, so listening to a bit of their back catalogue.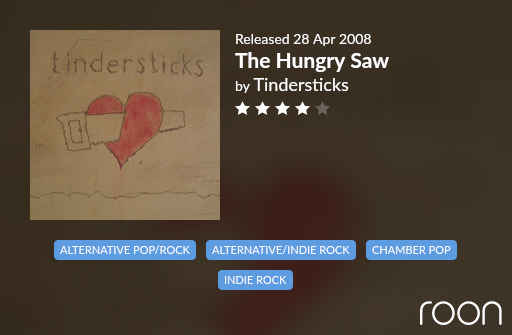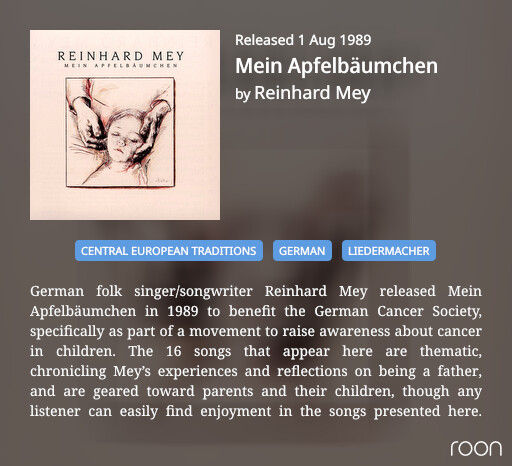 A sympathetic German singer/songwriter with heart…
i have to use my Windows in english now cause of roon PC client, but after nearly 5 good years with roon, i can accept this for a limited time.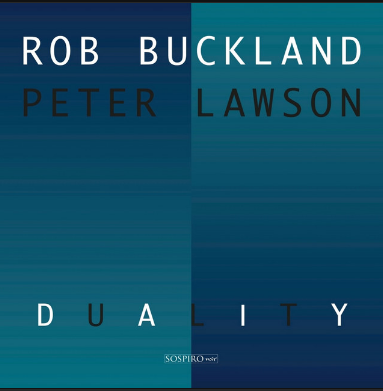 I too feel rather underwhelmed. What bugs me most is tag management and the lack of Boolean operators AND/OR/NOT… Won't complain about the GUI just yet, as this takes time to get adjusted to. What I like is being able to easier explore discographies, but search for albums of a specific label is still missing. I think a bug-fix release will come soon, and then an incremental update which will deliver on the promises made. I also feel that Roon's beta-testing is rather broken.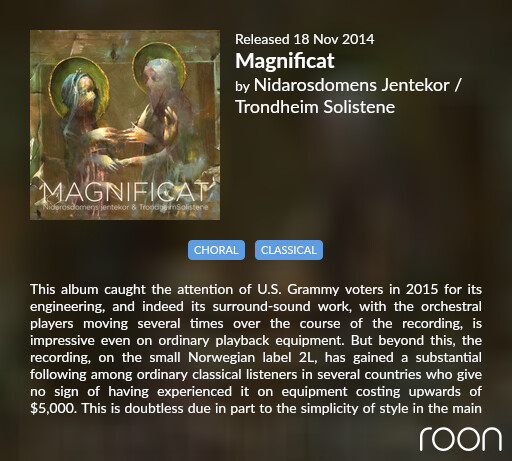 Stephane, Where do you find the liner notes you quoted on this recording in 1.8? I can't find them…