It has some variation from her normal style which I like, not that I have an issue with her style but it's good to hear her branch out. Listened 3 times since Friday so that's a good sign.
I like US Girls Qobuz only has the single in Roon so will have to look elsewhere to listen to it.
Edit. Looks like it was.on Qobuz but Roon would not find it another constant niggle with Qobuz.
I had to favourite it via Qobuz app to find the album on Roon. It only appeared yesterday, along with the Lana Del Rey album. Like you say, part of the ongoing Qobuz delay!
I just put in a ticket for this one, add your two pennies worth please. As this is a different issue to LDR.
I disagree. Useful information when it comes to finding new releases… to listen to in 2021! I think that the thread is big enough for a bit of digression.
Enjoying this one this morning. Vihuela, theorbo, bass clarinet, mezzo-soprano. Might very well be up your alley @Andreas_Philipp1.

Fair enough, just assumed you were replying in the thread it originated in and had made a mistake putting it here.
That song "First Light of Winter" is an absolute beauty!
I'm a big a Tove Lo fan and bought all her albums but this one, I hated it, then I listened to it a few times and went Coco for Coccoa Puffs, and fell in love with it, its now my Fav and I bought it, even though it was only available in an MP3 version. I'm mad that I can only hit the heart button once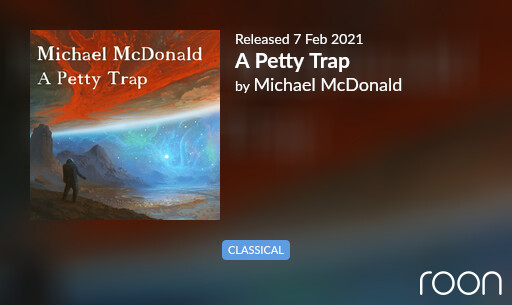 Only on the third song…simple soundtrackish. But pleasant.
Well this was not expected when I put this Metal album on. An excellent cover of a favourite Ultravox song