I don't always find opera that accessible. Enjoying this version very much.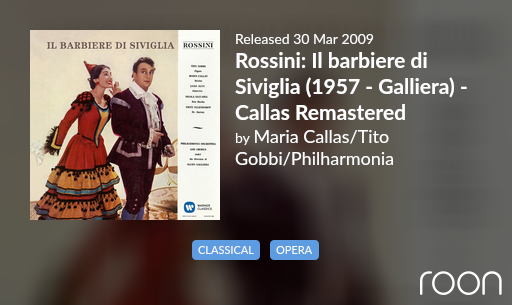 Note: there are several versions of this recording on Tidal but they don't show up under versions (who knows why). The full recording is over 2 h.
Thanks Traian! Don't know it, but sounds interesting, will check it out!

Every note recorded by Maria Callas is enjoyable.

If you're not that into opera yet, I'd also recommend her La Traviata (the 1953 studio recording conducted by Santini, not the later live version).
If you like that, I'd recommend her signature roles, Bellini's Norma and Puccini's Tosca, for further listening.
Looking it up now. Can you post the album cover?
(The 1955 and 1958 live albums are easy to find)
…Nevermind. I found it. Will queue tonight
Hope you enjoy it! Reminded me to play it again.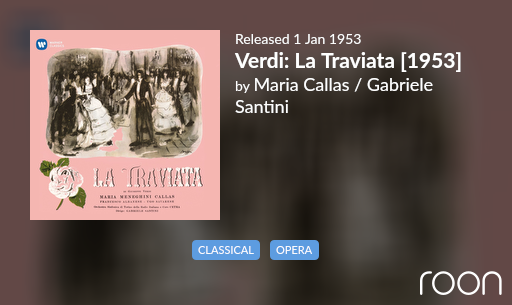 P.S. Hope the sound doesn't turn you off, because it's a bit older than Il Barbiere.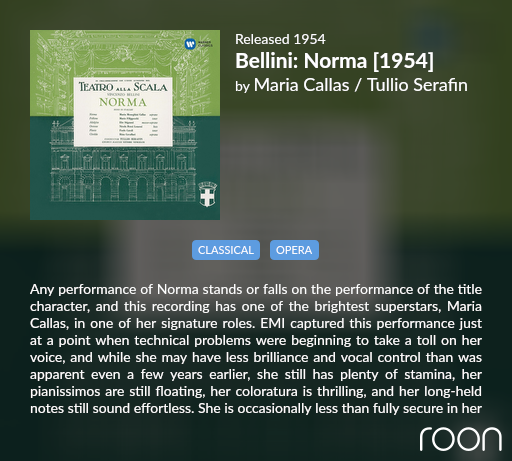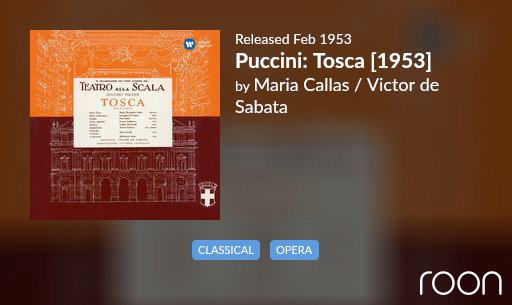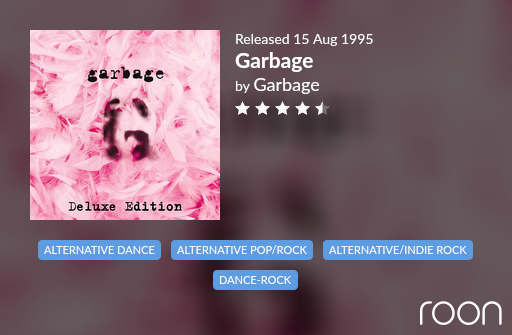 @RHG If these sound 'difficult', long or just boring to your ears, I'd recommend two short (one Act) and accessible operas: