I've been playing this Chiara Banchini & Amandine Beyer set from Qobuz.
Have a look at this screenshot.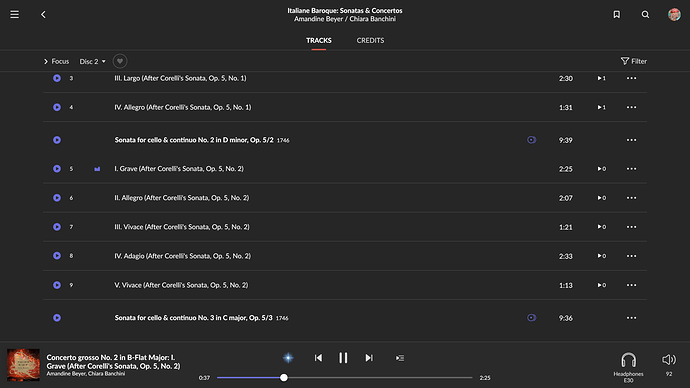 In the listing it shows the currently playing track as being in the key of D minor (Track 5) but at the bottom of the screen the currently playing track is in B Flat Major??
Here's the now playing screen. Back to D Minor…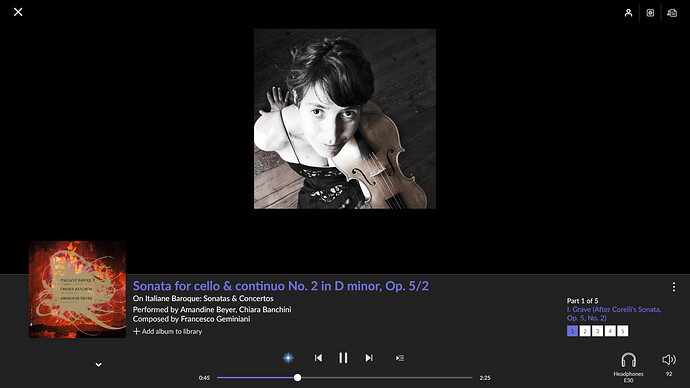 Also there is no cello as a solo instrument on this track. It's two violins as you would expect given the album is by Banchini and Beyer.