This is OUTSTANDING!
I had never heard of them but a Roon suggestion…just wow!
Vocalist is Tracy Hitchings.
Sort of like a heavier Flamborough Head or Mostly Autumn.
Gets my five stars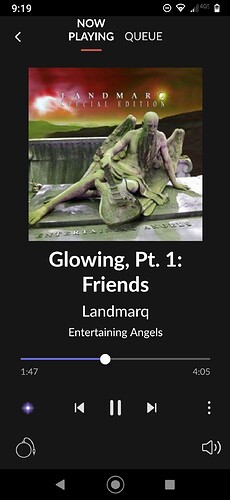 Will probably need to be tomorrow as I just started a Magenta live album

. Added this and another to my Tidal library.
Anything prior to 2005, I think, has a different male vocalist.
Might still be good but Tracy really makes this album for me.
Fantastic range and expressive.
Alas can't find this on Qobuz or Spotify

No, not on any streaming platforms. I caved and bought the CD on discogs from some dealer in Italy - wasn't cheap, but worth every cent.
I am very happy to 'hear' you like it so much. This album is really special to me. Enjoy!

So I got a couple of that format for (British) Sea Power albums and it turned out that they were illegal uploads and the page was not run by the Band and Bandcamp took it down and refunded my purchases.
The format itself work's fine in Roon and also on everything else I have tried, but I had never seen it before that point or since.
Enrique Bunbury from (now dismantled) Spanish rock band Heroes del Silencio in an acoustic concert singing some covers, Heroes songs and his own.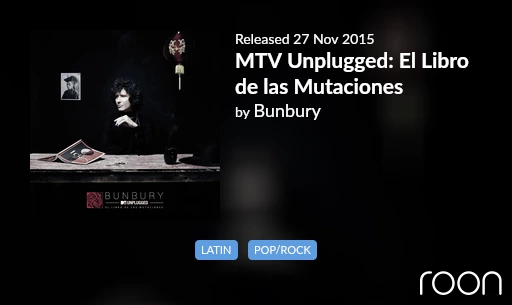 Excellent recommendation, streaming it now

Playing vinyl never stopped me .
I think we all know you manage to do that all on your ownsome