I am trying to understand how Roon determines, whether two albums are "Versions" of each other.
I have a lot of albums where Roon thinks they exist as multiple versions, where in fact it is just the same conductor rerecording the same work…
I'd like to prevent that from happening. Maybe a special way of maintaining my file tags could help?
Example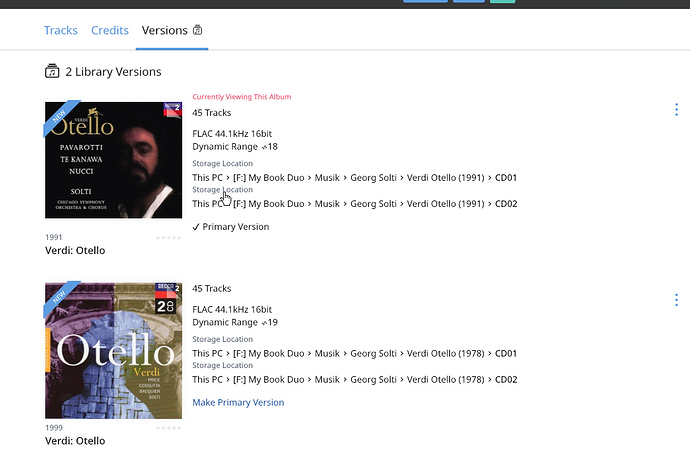 These are not Versions of the same album, since they have been recorded at different times with different artists.
How does Roon determine them to be Versions?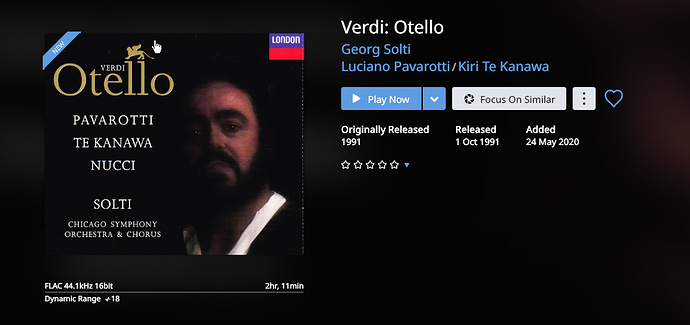 These are two different albums with different metadata. Based on what information does Roon consider them to be duplicates? Please don't tell me it's only the album name…