I have the same problem. I have a Roon Nucleus and several Roon Ready devices which all works as expected. Today I installed Roonbridge on my iMac i7 2020 and connected my portable DAC iFi Hip-Dad 2. When playing MQA 44.1 kHz tracks the Signal Path flips between Enhanced and Lossless. MQA 48, 96 and 192 kHz as well as my own hi-res files works perfectly.
I have rebooted the Mac and it did not solve the problem.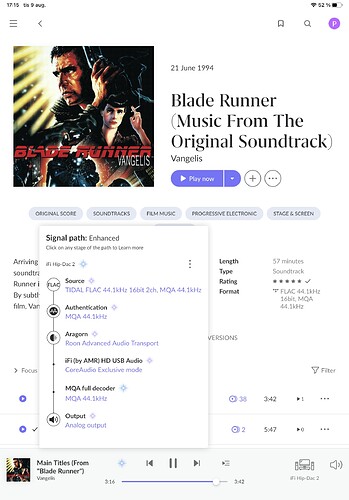 Anyone have any clue how to solve the problem?