TIDAL MQA Master albums may contain a mix of HiFi (CD quality) titles and MQA master titles as shown in the following screenshot taken from the TIDAL PC desktop tool: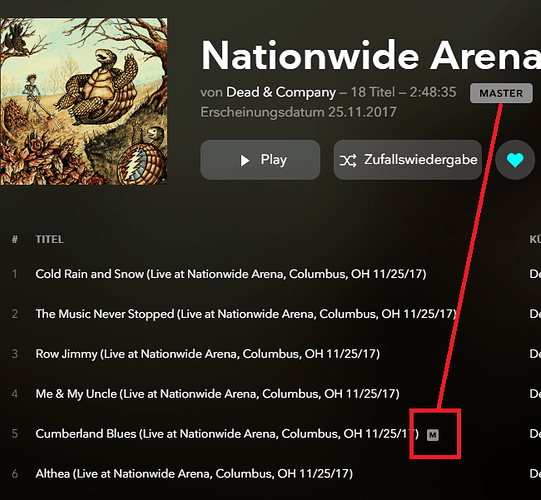 When comparing to Roon's (MQA) album presentation we will notice two important differences: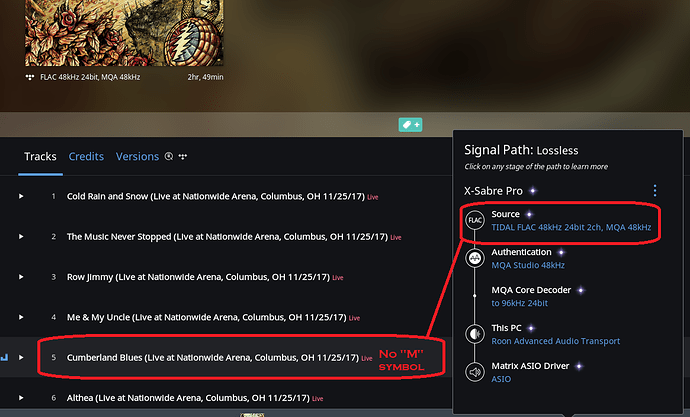 The Roon TIDAL album presentation does not show a "MASTER" icon as the TIDAL tool does.
OK, the album resolution presented just below the album cover tells me "MQA 48 KHz", so I know that this album will contain at least one MQA file. But I think a "MASTER" icon as in TIDAL's desktop tool would things make even more explicit at a first glance…

Roon does NOT display a small "M" icon just to the right to every album title that has really MQA quality. Therefore only when playing a song I can see (by looking at the signal path) that I can expect MQA quality delivered to my DAC. I would find it more obvious and informative for a Roon user if all the titles that have MQA quality would be marked as "M" in Roon album presentation just like the TIDAL desktop app does.
What do you think?