Hello Everyone,
I've been going around the houses here trying to find a list of supported NUC's or at least minimum specs & you think it would be easy!!
I thought I found the info & then noticed it said "see supported NUC's"…but there isn't a link so I'm back to square one!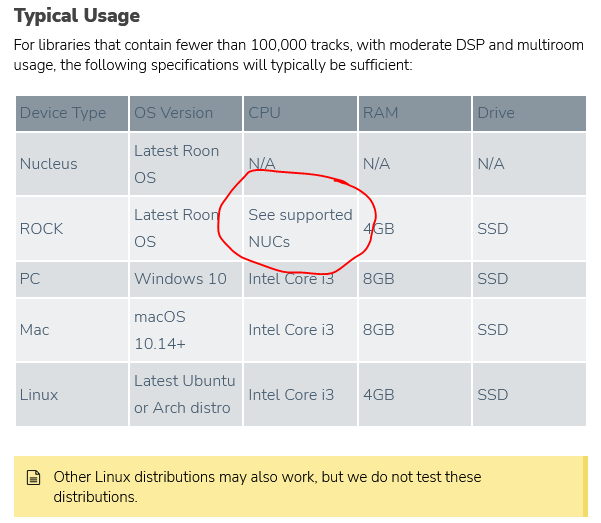 I'm assuming minimum would be i3 with 4GB RAM for ROCK but it's not very clear??
Also, what are the advantages of running ROCK on a NUC, vs running windows on a NUC & setting up ROON core Vs just setting up the core on my laptop?
Cheers
Matt