Shouldn't EDITed track titles trump both Roon and File versions (there isn't an option to prefer edited)? It isn't here in the Now Playing ribbon. Note the A3 was edited out. It's still showing the File version.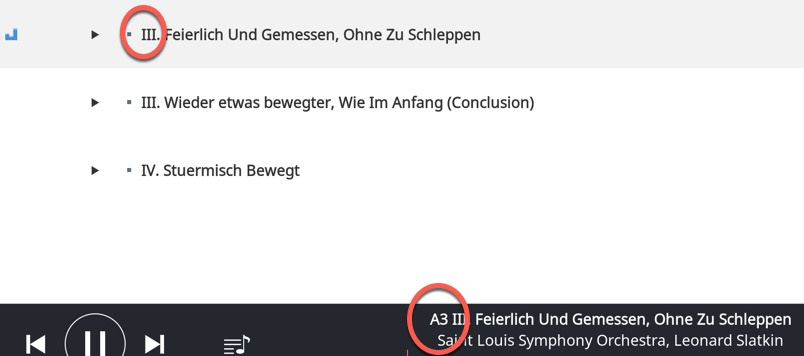 On the same album, I also added "in D major" to each track title, making it "Symphony No. 1 in D major: xxxx". But the "in D major" appears nowhere on the page. Shouldn't it? I'll add that the composition wasn't recognized until the key was added, but it could have merely been the passage of time. And, to make the point, should we be permitted to add and show even trivial changes, e.g. "…this is my favorite movement"?
One of the good people at Roon said (paraphrased), "Owner's manuals shouldn't be necessary. If the software isn't intuitive, we haven't done our job."
I'm going to assert without proof (a common occurrence in the community) that in the field of tagging, intuitive software is an impossible task. But I wish you well in your pursuit of this lofty goal.
In the meantime, could we have owner's manual (feel free to rename) that unlocks mysteries such as these? I'll agree to tear up my copy once the intuitive goal is reached.