The table "was" not level.
There, fixed it for you!


Thanks,I was a bit worried about that.
The little things in setup matter.
I had literally plonked it down, hooked it up to make sure it made noises and then took the photos.
Then I set it up.
And just today set up again as I just added a Soundsmith Zephyr mk3 to it.
And just about to sit down and test…
This looks pretty good…A little pricey, but lots of features.

I think the fascination with vinyl must be people who didn't grow up when that's all there was. IDK. I remember when cars didn't have A/C, but I want A/C.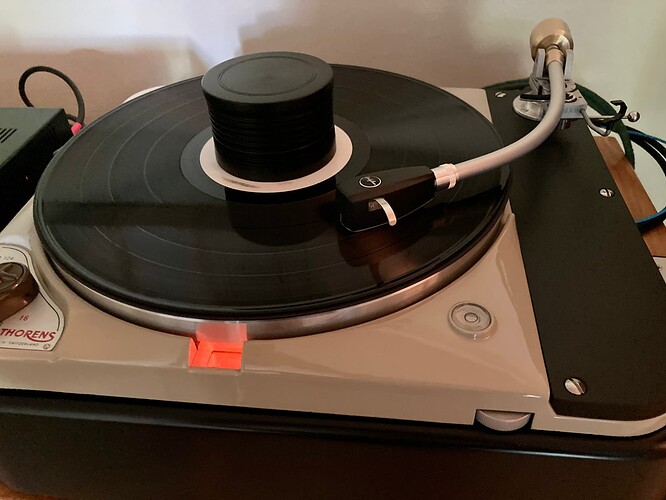 Thorens TD124 completely restored (probably originally made in the late 50's) and an Ortofon SPU E Mk2 tracking at 4 grams. Giving my Totaldac a run for its money.
Pretty. How does it sound?
Great separation of instruments, very solid mids and highs, possibly a little light in the ultimate bass end but I still have some tweaking to try with vta etc.
It's a very "you are there" with the musicians type of cartridge.
Liking it a lot so far
You heretic!


That looks a lot like an Alfred Bokrand tonearm! I hear great thing about those!
I bought this plinth from Acoustand Audio in Britain for my Denon DP80 direct drive.
Well, a Dr. Feikert turntable would not be a bad choice

Spinning vinyl on the Rega Planar 3 with Neo PSU and now a 2M Blue stylus in a 2M Silver body.
Sounds really nice, no problem enjoying the tunes on this!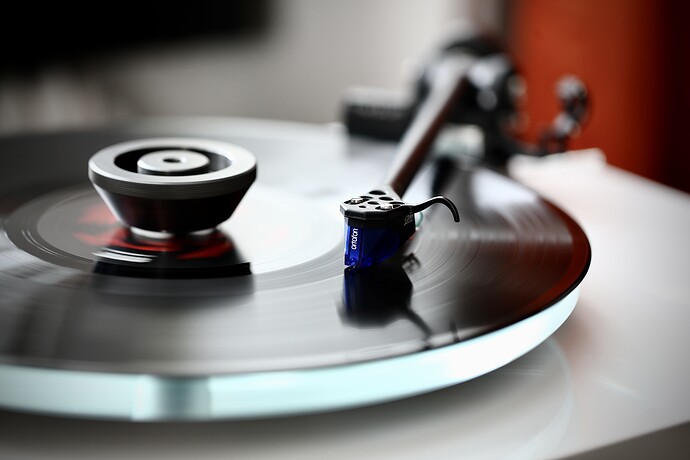 We need photos

Nice photo!
Had a 2M Bronze once, many years ago, that was an excellent pickup.