Silly question, how to you get to that Music category under Free Apps? I can't find it. Thanks.
I'm sold on it please add more to it though.
Or it's a release date burst and merely based on a small snapshot, marketing BS?
Are you confident to say that Roon Arc will still be in the top 10 a week or 2 weeks from now?
Or both? We had a pretty huge marketing burst and we have a lot of users. It's not millions but it is many more than on this site.
I'm not confident we'll stay up there, but do I know exactly how many downloads there were and it makes the app store less impressive than I had expected

Anyway, I was pretty happy to see it and others are too. Please don't rain on our parade. It's not cool.
We will! This was just the start!
#126 on Play store in Israel. Tidal is #118. I'm surrounded by…
I had it going in my car via iPhone CarPlay. It worked great, features a little lacking. Maybe later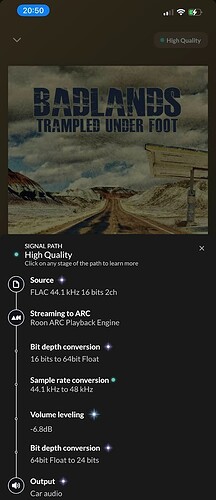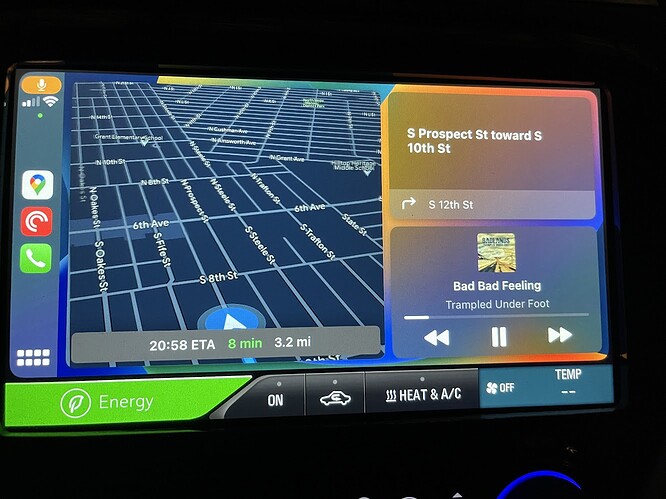 Roon 2.0 and ARC are just absolutely awesome

On thé free apps page top right there is "all apps" click this and you can select different "genres" of app including music.
.sjb
I have installed it and it works great! I love it. It would be fantastic to create a zone ARC so that you can move your que to it so you can keep listening to your playlist at exact the same point as you were.
#25 in Play Store The Netherlands. Unfortunately waiting for a fix https://community.roonlabs.com/t/arc-fails-when-syncing-to-core-investigating/213687/35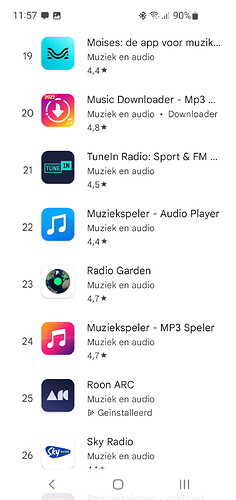 Love, love, Roon ARC. Love it as it is - but if I could be greedy:
Carply integration

Roon ARC bridge: I imagine this would be controversial, but rather than running a second Roon Core in a second location, you can have your streamers/dacs elsewhere connect to your Roon Core at home. It's cleaner than having two Roon Cores. That said, I realize this would hurt the revenue stream for users buying a second roon core. That said, I would pay extra for the functionality (maybe not as much as a second Roon subscription, but maybe I would). Anyhow, I think more users would leverage this which would make up the revenue. If Roon ARC works, I think the heavy lifting is done from a development standpoint - but the challenge would be making it as elegant and simple as Roon ARC.
Thank you guys. This is a dream come true. I only have to use one system for my music now! It works great.
ARC is such a big deal. Thanks !!!