Content you're reporting an issue with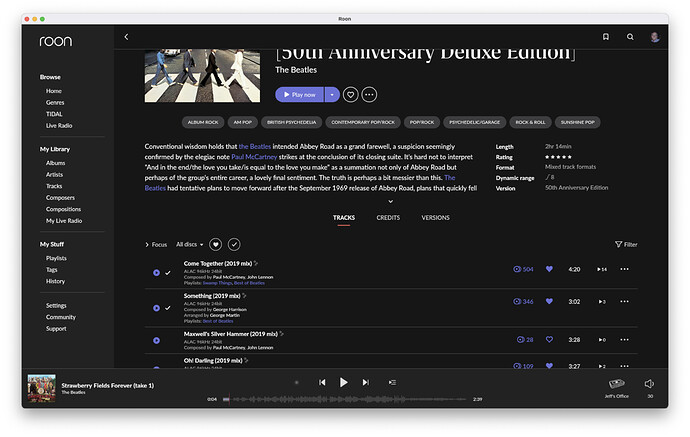 Subject line says it all (almost). If there's one complaint I have about Roon, it's that it has a mind of its own about metadata. That's fine, as long as I don't have a strong opinion about the same item. When I do, I want it my way. If the greatest songwriting duo in 20th century pop music is known to everyone else on the planet as Lennon/McCartney there is no reason for Roon to decide to rechristen them Paul McCartney, John Lennon. It's not the common usage. It's not in alphabetical order by last name. Or first name, for that matter. I could live with John Lennon, Paul McCartney if it meant not having to edit the composer field of every single Lennon/McCartney composition in my library. But I can't figure out how Roon has decided the order.
What's the best way to tame this beast?
Have you made any edits to this content in Roon?
Oh yes. Because Roon has a habit of deciding to put inappropriate performers in the performer field. To use the Beatles as an example (again) Roon thinks that a song like "Being For The Benefit Of Mr. Kite" should list Paul McCartney as the featured performer (what is it with Roon and Paul, anyway?) on a song he had almost nothing to do with. It's not for Roon to decide anyway. It's a Beatles performance.
So yes, I have Roon preferring the source metadata for the performers.
Is this content from local files, TIDAL, or Qobuz?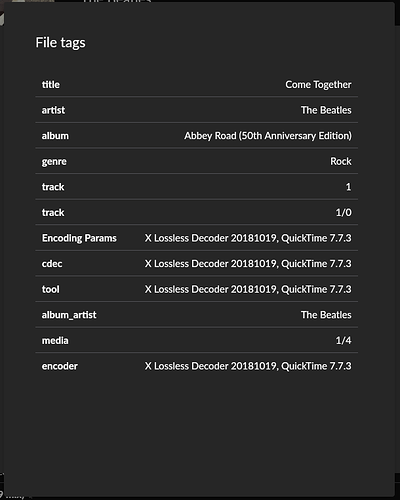 Local and TIDAL both show the issue. The screenshot above is for a local file but I have several Beatles Albums in my library that are from TIDAL (e.g. Live at the BBC v1 and v2) and they behave the same as my local albums as far as the composer listings are concerned.
Screenshot of import settings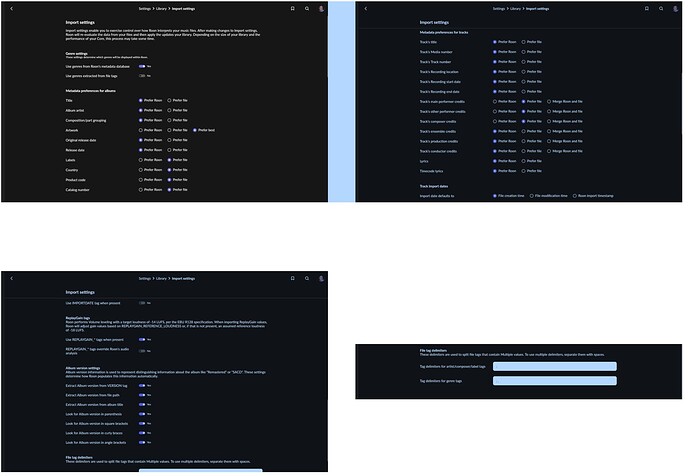 Description of the issue
see above. Although the Beatles are an example, and I'd like a solution to this particular problem, my complaint is obviously more general. Any suggestions on how to better deal with Roon on these kind of issues will be appreciated!