Content you're reporting an issue with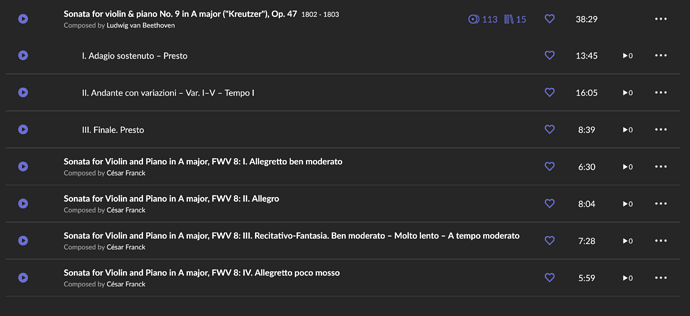 One work on this album doesn't break down into work/movement like the others.
Have you made any edits to this content in Roon?
No. I checked that the track titles matched the titles under the composer's compositions. Sometimes you can make a small change and it will fix the problem but here they look the same.
Is the album identified in Roon?
Yes
Is this content from local files, TIDAL, or Qobuz?
Qobuz
Screenshot of import settings
Have tried both prefer roon and prefer file and it doesn't change anything.
Description of the issue
It seems Roon has trouble recognizing compositions that should be a no-brainer. In this case the title and the movements of the composition are the same so Roon should have no trouble recognizing the items. This seems to happen quite often.