I am coming to the end of a Qobuz Sublime Plus yearly subscription and I'm not going to renew.
Why?
The Qobuz website and app oozes curation but I'm increasingly finding that they appear to rip everything indiscriminately making sifting though older out of copyright artists virtually impossible.
The last straw was after listening to a podcast about Charlie Parker and deciding to look him up through Roon - a whopping 896 albums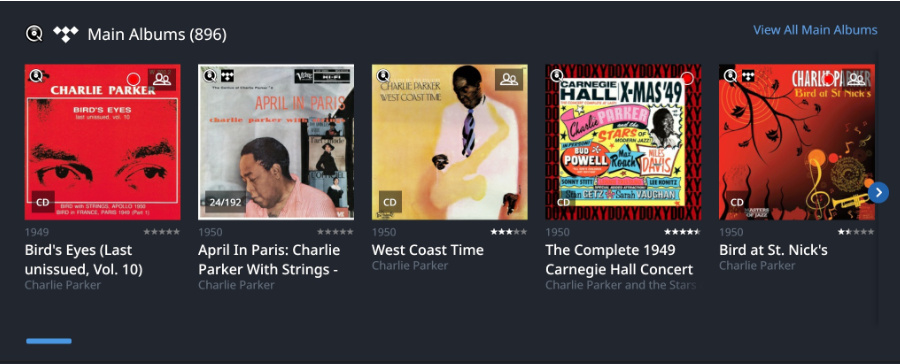 switching off Qobuz gives a more manageable 72



The Qobux collection littered with out of copyright gems like these

This type of "rip everything that spins policy" feels to me like I'm being spammed. Charlie Parker Christmas shopping songs FFS!
Tidal in their defence do seem to exercise some Quality Control when it comes to this area.
.sjb