Description Of Issue
Why is Adele availlable on Tidal, but not in Roon?
What region is your TIDAL account for? Can you share a screenshot of what you see when you try to find Adele content in Roon?
I am in the US and I have access to her albums as well. I didn't know that location mattered!?
Licensing can vary by territory.
When I use the search function of Roon it can not find Adele. Using the search function of the Tidal app all Adele albums are found.
I think the problem is something with Roon.
Can you share a screenshot of what you see when you perform the search in Roon?
It doesn't seem to give a match until you activate the search, so yo don't get her in the list but lots of others that don't match. Hit go and it's the top result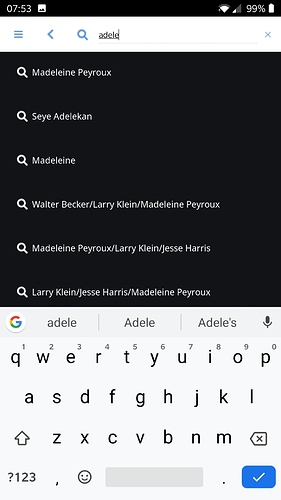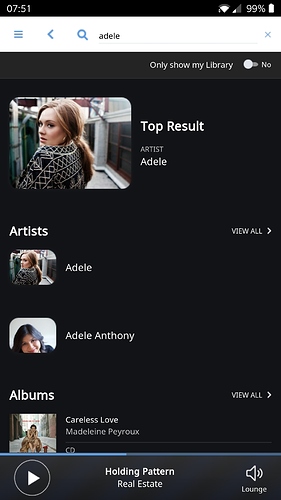 The suggested matches correspond to items in your library - no Adele already there means no match. But as you say, hit go and you succeed.
I did not know suggested was just from your library. Learn something every day
You are correct. Problem solved!!
This topic was automatically closed 36 hours after the last reply. New replies are no longer allowed.