Here is what I'm seeing when I am playing an MQA 96kHz track to my Hegel Rost over Airplay.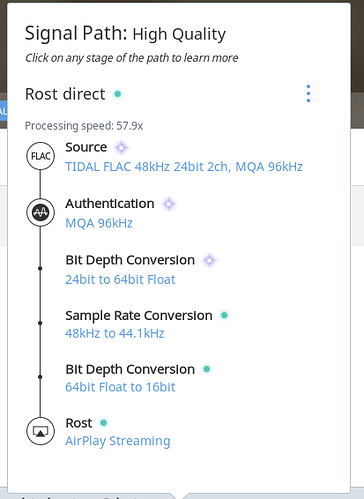 My setup:
Roon Core running on iMac (core i7)
iMac connecting over wifi (Google Wifi mesh)
Hegel Rost amplifier connected to one of the Google wifi mesh devices
Note: Hegel Rost DAC is fully capable of handling 24/96 content.
My only current hypotheses are that somehow this is a limit of Airplay (though I've not seen any info online which suggests that to be the case) or perhaps a limit of my wifi setup.
Eventually I'll get a Roon Rock and connect it directly to the Rost but any thoughts as to why I'm seeing this downsampling?