Perhaps i have missed something pretty obvious here but i cannot seem to play all tracks in a view without Shuffling them?
Lets say i Focus on my Genesis DSD albums. I'd like to play them all, but all i can do is Shuffle? ("Blanda" in Swedish)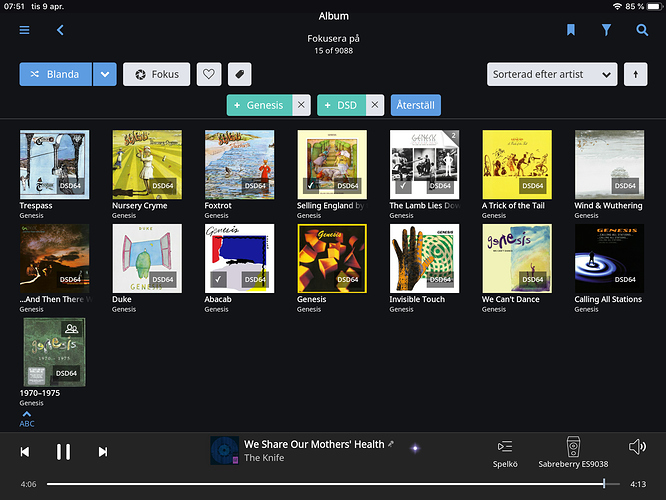 And when in Tracks-view, i focus on my Favorited tracks, and wadda ya know, i can only Shuffle, not Play;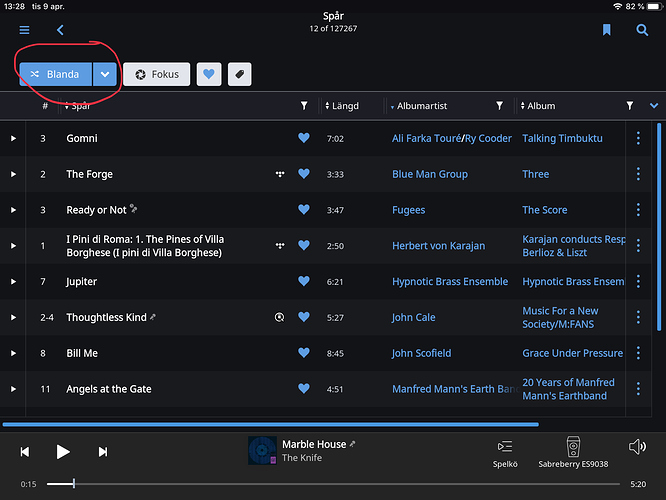 Likewise, i have a look at a particular artist, and would just like to play their catalogue of albums, in chronological order, but i can only chose Shuffle?