Hello, my Raspberry PI 3b+ is far enough away from the router, the Wi-Fi network is not working well. I read on the internet and found information about support for Ropieee Tp-link archer t4u then. I ordered it, today I have it. After installation, Its look like this.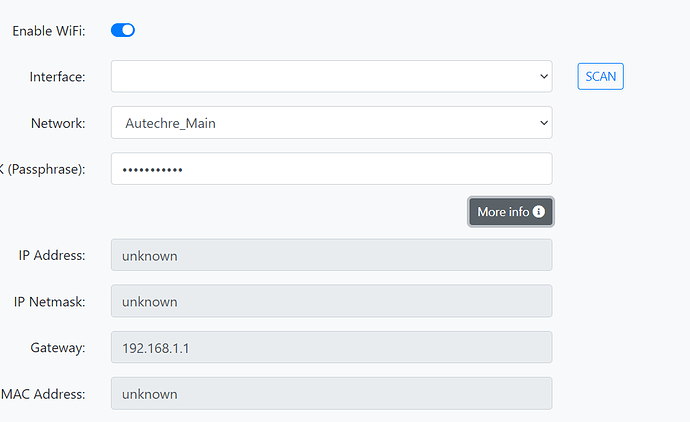 the interface field is empty but the list of networks is available. After choosing a network, specifying a password and rebooting, the dongle does not receive an IP address.
how can this be corrected?
… sorry for my English