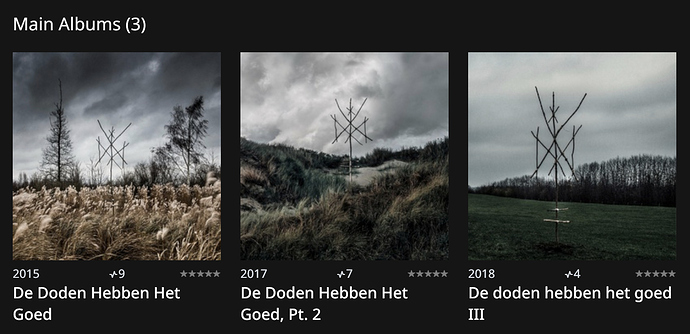 The second release (2017) release has an incorrect title. It should be "De Doden Hebben Het Goed II" (I'm not bothered about the capitalization).
Also, it looks like the third release (2018) has two listing in Roon: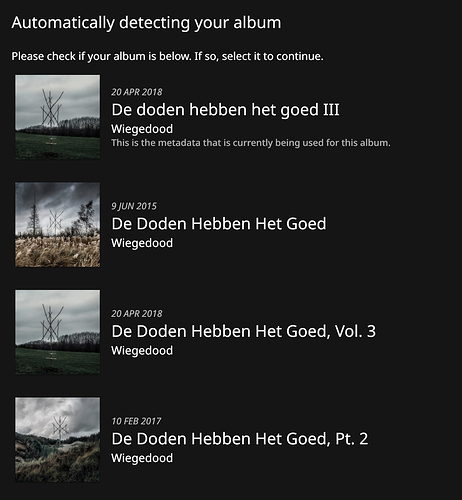 The one ending in "Vol. 3" is incorrect.
Musicbrainz has appears to have the correct titles for the releases here: https://musicbrainz.org/artist/62ef1944-fe82-4d3d-a93b-a51751a077bb. Discogs also corroborates this: https://www.discogs.com/artist/4394696-Wiegedood. The physical releases have those titles printed on them (but in all caps).