Roon Core Machine
NUC6i5 ROCK
Networking Gear & Setup Details
Irrelevant
Connected Audio Devices
Several
Number of Tracks in Library
Plenty, but neither relevant
Description of Issue
I just installed an HP EliteOne 800 G2 Touch AIO with Windows 21H2.
I mean to use it as a large touchscreen Roon Control so i also downloaded Roon x64 for Windows.
Problem is, with Roon in full screen mode, the setting to enable automatic desktop keyboard does not seem to work?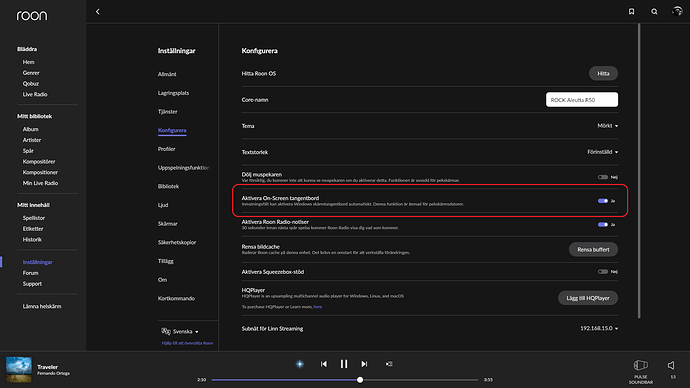 This wasn't working with b918 and while i was fiddling around b923 was made available.
But still no go?
What am i or Roon missing here?
If i click the "spy glass" and the text field and cursor becomes visible, so should the OSK (OnScreen Keyboard), right? Or if i tap on the Core name on the same Settings page?