Hi,
I was quite excited when reading the release notes for buil 208
Changes and Bug Fixes In Roon Build 208:
Added "Masters" section to the TIDAL page when Masters are present
Support COMPOSITION as an alternative to WORK during tag extraction
Support MOVEMENT as an alternative to PART during tag extraction
Support ORCHESTRA tag
Support for WORK/COMPOSITION tag even if no PART/MOVEMEMENT tag is provided
Sonos stability improvements and dropout reduction
However, it does not work for me as I'd expect from the release notes. Unidentified Album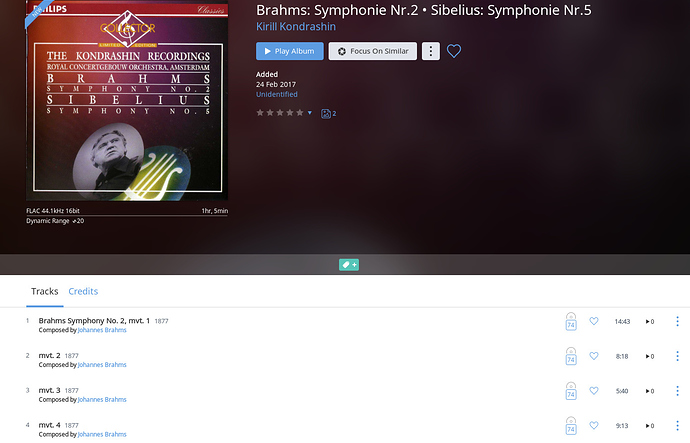 File tags for track 1 to 4: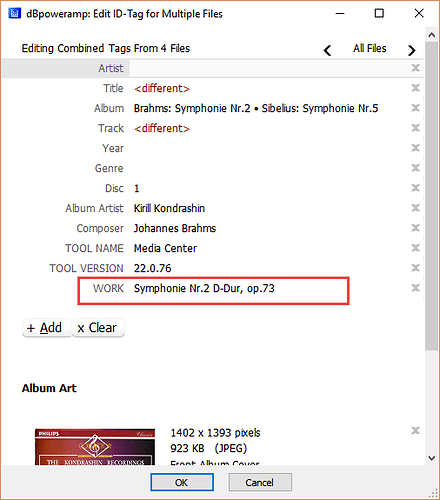 I would have expected that the WORK tag is being displayed now, even PART tags are not maintained. Am I getting something wrong?
Thanks
Klaus