I added this album to my library via Qobuz. The band is called "Bread, Love and Dreams". The album looks like this. The name of the artist ist written with a slash instead of a comma:

When I click on the artist link it looks like this: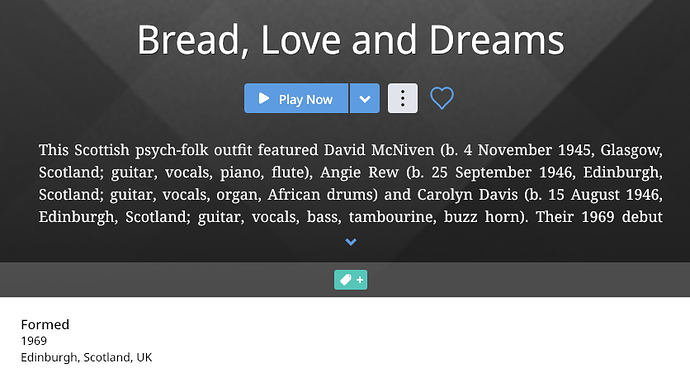 When I edit the album I can see the problem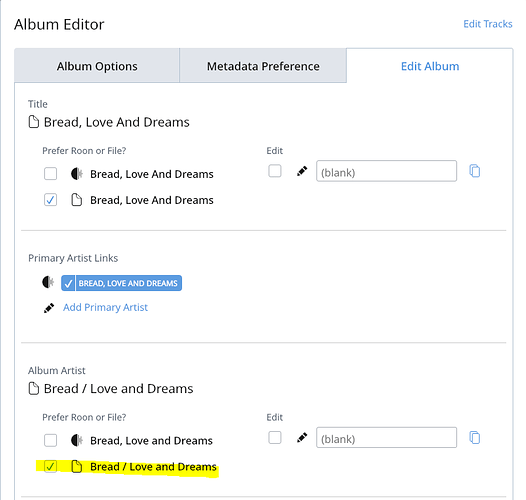 On Qobuz homepage the information looks correct though:

When I made the screenshots above I didn't make any edits to this album in my library except that I added two entries in the "Genre" field.
I experienced similar behaviour recently on another Qobuz album.
Any feedback is highly apprechiated
pj