Content you're reporting an issue with
A recent album by the Sinfonia of London on Chandos shows the incorrect album art in Roon.
CHAN 5261
Respighi; Fontane di Roma
Digital UPC: 5059864526138
CD UPC: 0095115526125
Release Date: August 2020
Originally recorded in September 2019
Here is the Roon album art: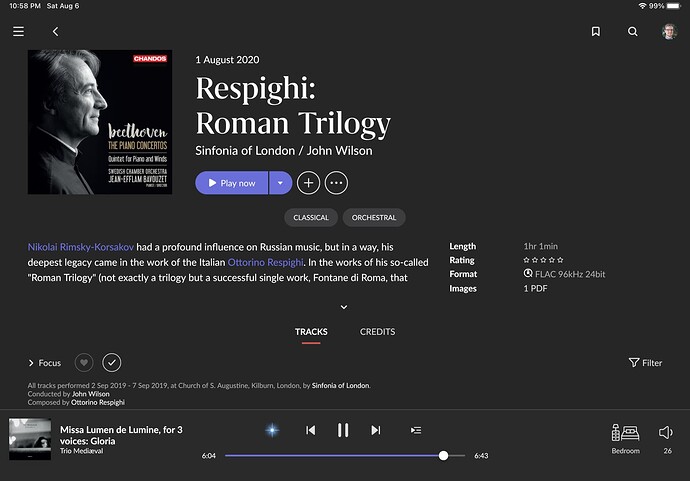 Here is the correct cover art:

Have you made any edits to this content in Roon?
No
Is the album identified in Roon?
Yes
Is this content from local files, TIDAL, or Qobuz?
Qobuz. Incidentally, the cover art is correct in the Quobuz app.
Screenshot of import settings
Description of the issue