Good afternoon,
Please I really appreciate your support. After a good evaluation period I decided to get a yearly subscription (it looked really good at the beginning) but after spending some more time through my library I have found several (several) errors, considering that my library was carefully curated with JRIVER previously.
I have found things like two artist named "RUSH" (each one with some of the albums of the band) and a lot of really weird things even when I set "Prefer File" in all parameters.
This is one example. This is a screenshot taken in JRIVER: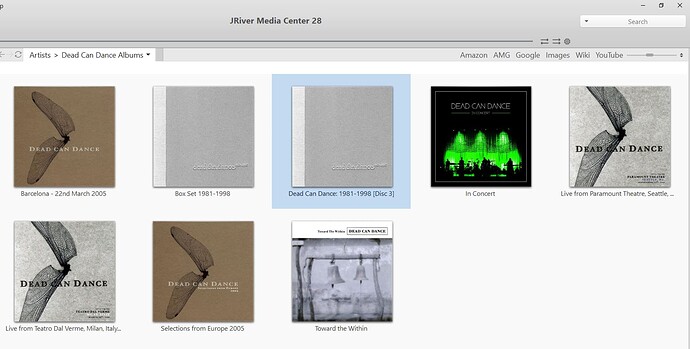 This is what Roon imported: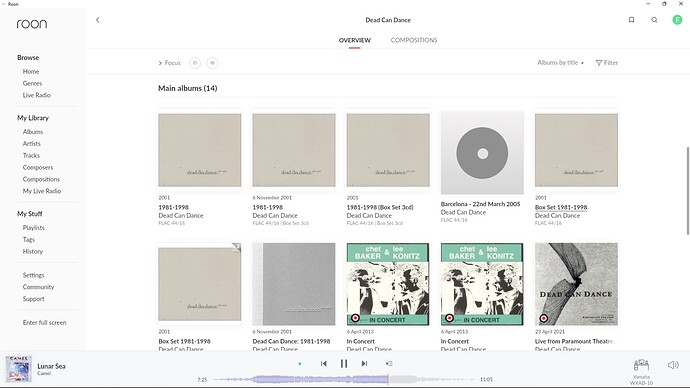 Description of the issue
You can detect missing artworks, wrong artworks (take a look to the "In concert" album), etc.
I know I can fix it in Roon but it means that I would need to repeat all the time & effort I spent curating my library in JRIVER. All the JRIVER settings are reflected in the files (they are not proprietary for their library) . MinimServer (a much more modest yet good media server) is perfectly capable of reading the information properly as well as my astell&kern portable device.
I must be missing something so I really appreciate your support, I have been digging into the Knowledge base but I have been unable to solve it.
Thanks a lot in advance. cheers