Roon Core Machine
ROCK on a NUC
Networking Gear & Setup Details
iOS tablets connected thru WiFi
Main system connected thru USB
Headphones connected thru Ethernet
Connected Audio Devices
ROCK -->USB–>iFi iDSD Pro
Etherent–>Rpi->Topping D90
Number of Tracks in Library
about 20K
Description of Issue
Backup has been failing -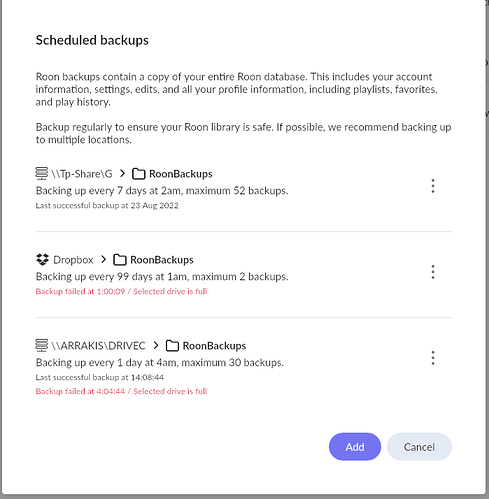 Yes, it's true that my Dropbox is full (I must address that at some point), but the drive on ARRAKIS has 350GB of free space. Furthermore, if I force a Backup to that drive, it completes successfully. Here's one I did just now.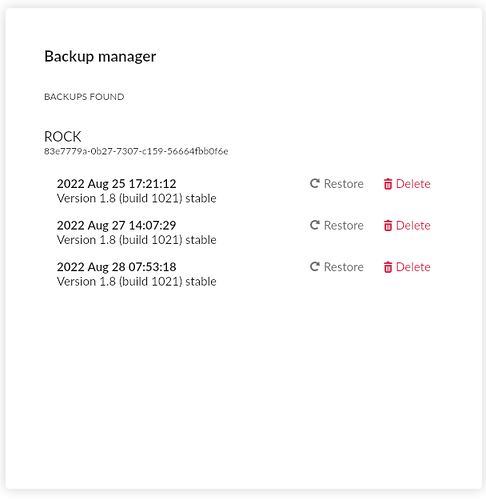 It appears as though a switch is not being reset from finding the Dropbox being full to trying to backup to the ARRAKIS drive.
Before I address this bug by (temporarily) removing the Dropbox backup, does @support want to look at any logs?